Apple Mobile Phones
Apple products have always been popular since the iPod become a must since its launch. However Apple mainly excels in Max Line range of Computers, iPad Tablet Computers, iPhone Smart phones, it also has online services like iCloud, iTunes Store and App Store.
The Software includes OS X, iOS Operating Systems, iTunes Media browser, Safari Web browser, the iLife and iWork Creativity and Productivity Suites. Apple was founded by Steve Jobs, Steve Wozniak and Ronald Wayne in April 1976 to develop and sale personal computers, the following year in 1977 it was incorporated as Apple Computer, Inc and renamed as Apple Inc in 2007.
Now Apple iphone is a must have phone as it has the best of the inbuilt features which are not available in any of the other phones like its own software or commonly called as Operating System, the Accelerometer and Gyroscope which are inbuilt and was introduced for the first time by Apple Inc in phones. Videos, Music and Graphic Games can be played very smoothly in Apple phones with the use of an internet connection and navigation.
Recording, usage of 3G networks, SIRI, Oleophobic Screen, Retina Display and Fingerprint are the corrective features related to iPhones which are not available in any other smart phone. The Camera pixels varies from 2.0 to 13 megapixels and also has a VGA front camera which records a SD video, it has a backside illuminated sensor which can capture pictures even in low light and LED flash that stays lit while recording a video.
The user can experience a high range of photography. The storage capacity if an Apple iPhone ranges from 4 GB to 16GB depending upon the models you choose.
To buy an Apple Inc iPhone set for you, we have some of the latest collections to order online as nowadays the online shopping is preferred more as there are loads of discounts and offers. Even you can do the payment as per your choice like EMI, Cash on Delivery and Online Payment. Please be updated on this site to find a latest Apple iPhone.
Buy Apple iPhone Xs Max (Silver, 4GB RAM, 256GB Storage)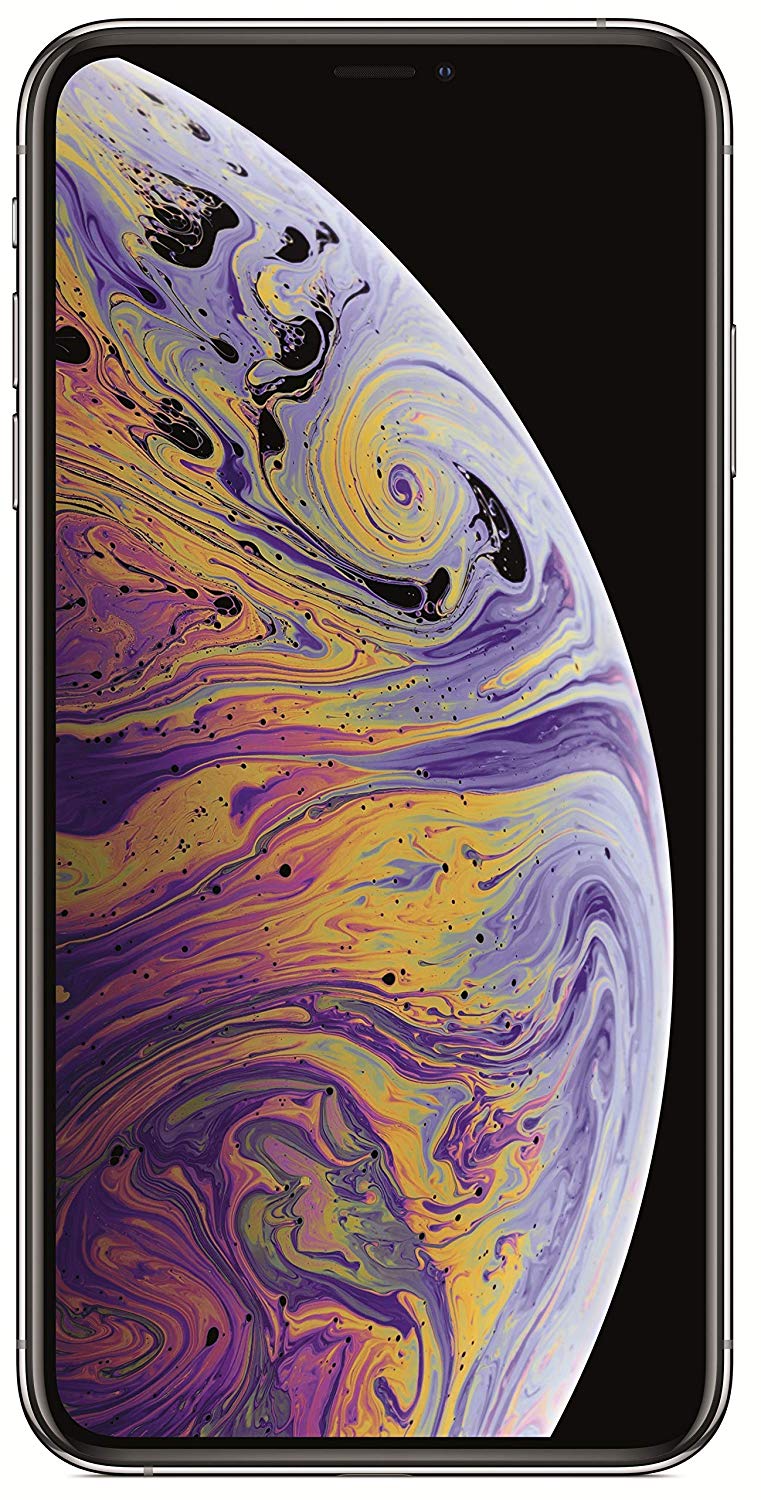 Apple iPhone Xs Max - Phone Features
| | |
| --- | --- |
| OS | iOS 12 |
| RAM | 4 GB |
| Item Weight | 209 g |
| Product Dimensions | 15.8 x 0.8 x 7.7 cm |
| Batteries | 1 Lithium ion batteries required. (included) |
| Item model number | iPhone Xs Max |
| Wireless Communication Technologies | Bluetooth, WiFi Hotspot |
| Connectivity Technologies | GSM, 3G, 4G LTE |
| Special features | Dual SIM |
| Other camera features | 7 |
| Form factor | Touchscreen Phone |
| Weight | 209 Grams |
| Colour | Silver |
| Battery Power Rating | 3174 |
| Whats in the box | Handset, Ear Pods with Lightning Connector, Lightning to USB Cable, USB Power Adapter, Documentation |
We have EMI option for your convenience
Price Details
Item Name
Apple iPhone Xs Max (Silver, 4GB RAM, 256GB Storage)
ASIN
B07J317RNF
Price
Rs. 124,900

Buy Apple iPhone Xs (Gold, 4GB RAM, 64GB Storage)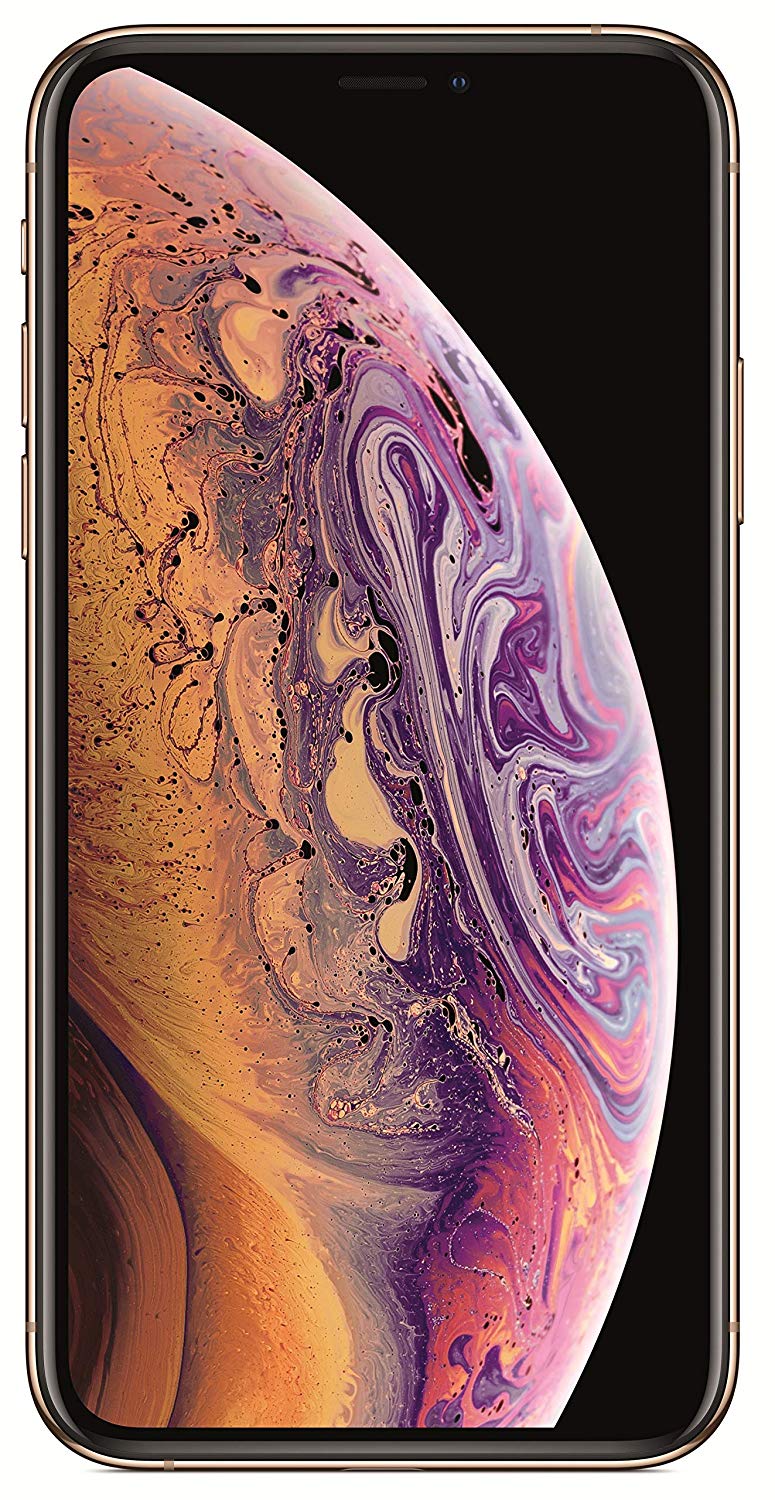 Apple iPhone Xs - Phone Features
| | |
| --- | --- |
| OS | iOS 12 |
| RAM | 4 GB |
| Item Weight | 177 g |
| Product Dimensions | 14.4 x 0.8 x 7.1 cm |
| Batteries | 1 Lithium ion batteries required. (included) |
| Item model number | iPhone Xs |
| Wireless Communication Technologies | Bluetooth, WiFi Hotspot |
| Connectivity Technologies | GSM, 3G, 4G LTE |
| Special features | Dual SIM |
| Other camera features | 7 |
| Form factor | Touchscreen Phone |
| Weight | 177 Grams |
| Colour | Gold |
| Battery Power Rating | 2658 |
| Whats in the box | Handset, Ear Pods with Lightning Connector, Lightning to USB Cable, USB Power Adapter, Documentation |
We have EMI option for your convenience
Price Details
Item Name
Apple iPhone Xs (Gold, 4GB RAM, 64GB Storage)
ASIN
B07J316BT2
Price
Rs. 105,870

Buy Apple iPhone XR (Coral, 3GB RAM, 128GB Storage)
Apple iPhone XR - Phone Features
| | |
| --- | --- |
| OS | iOS |
| RAM | 3 GB |
| Item Weight | 195 g |
| Product Dimensions | 15.1 x 0.8 x 7.6 cm |
| Batteries | 1 Lithium ion batteries required. (included) |
| Item model number | iPhone XR |
| Wireless Communication Technologies | Bluetooth, WiFi Hotspot |
| Connectivity Technologies | GSM, 3G, 4G LTE |
| Special features | Dual SIM |
| Other camera features | 7MP |
| Form factor | Touchscreen Phone |
| Weight | 195 Grams |
| Colour | Coral |
| Battery Power Rating | 2716 |
| Whats in the box | Handset, Ear Pods with Lightning Connector, Lightning to USB Cable, USB Power Adapter, Documentation |
We have EMI option for your convenience
Price Details
Item Name
Apple iPhone XR (Coral, 3GB RAM, 128GB Storage)
ASIN
B07JH6RJ36
Price
Rs. 81,900

Buy Apple iPhone X (Space Grey, 3GB RAM, 64GB Storage)
Apple iPhone X - Phone Features
| | |
| --- | --- |
| OS | iOS |
| RAM | 3 GB |
| Item Weight | 172 g |
| Product Dimensions | 14.4 x 0.8 x 7.1 cm |
| Batteries | 1 Lithium Metal batteries required. (included) |
| Item model number | iPhone X |
| Wireless Communication Technologies | Bluetooth, WiFi Hotspot |
| Connectivity Technologies | GSM, 3G, 4G LTE |
| Special features | Single SIM |
| Other camera features | 7MP |
| Form factor | Touchscreen Phone |
| Weight | 172 Grams |
| Colour | Space Grey |
| Whats in the box | Handset, Charger, EarPods, Lightning to USB Cable and Documentation |
We have EMI option for your convenience
Price Details
Item Name
Apple iPhone X (Space Grey, 3GB RAM, 64GB Storage)
ASIN
B072LPF91D
Price
Rs. 79,999

Buy Apple iPhone 8 (Gold, 2GB RAM, 64GB Storage)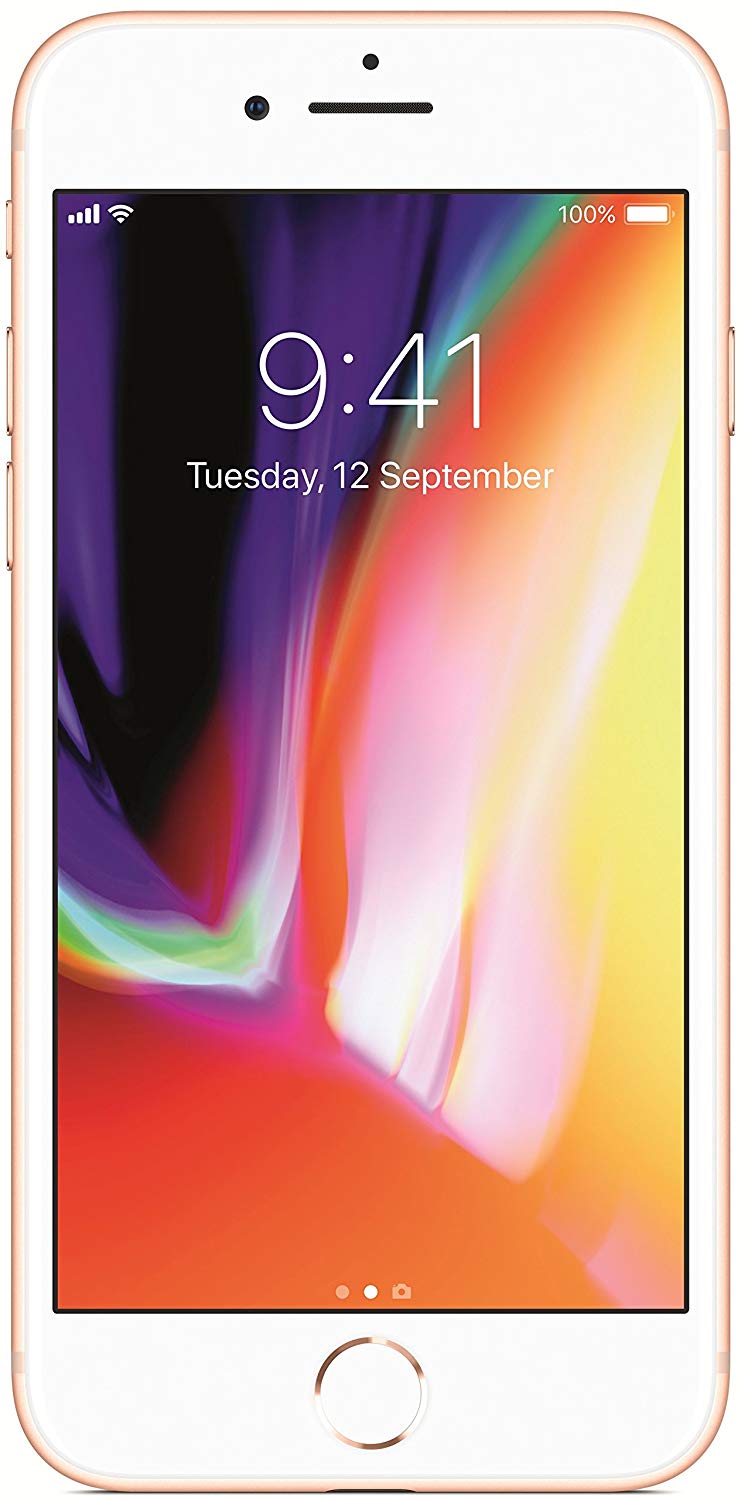 Apple iPhone 8 - Phone Features
| | |
| --- | --- |
| OS | iOS |
| RAM | 2 GB |
| Item Weight | 150 g |
| Product Dimensions | 13.8 x 0.7 x 6.7 cm |
| Batteries | 1 Lithium ion batteries required. (included) |
| Item model number | iPhone 8 |
| Wireless Communication Technologies | Bluetooth, WiFi Hotspot |
| Connectivity Technologies | GSM, 2G, 3G, 4G LTE |
| Special features | Single SIM |
| Other camera features | 7MP |
| Form factor | Touchscreen Phone |
| Weight | 150 Grams |
| Colour | Gold |
| Whats in the box | Handset, Charger, EarPods, Lightning to USB Cable and Documentation |
We have EMI option for your convenience
Price Details
Item Name
Apple iPhone 8 (Gold, 2GB RAM, 64GB Storage)
ASIN
B072BXZWBZ
Price
Rs. 58,509

Buy Apple iPhone 8 Plus (Space Grey, 64GB)
Apple iPhone 8 Plus - Phone Features
| | |
| --- | --- |
| OS | iOS |
| RAM | 3 GB |
| Item Weight | 204 g |
| Product Dimensions | 15.8 x 0.8 x 7.8 cm |
| Batteries | 1 Lithium ion batteries required. (included) |
| Item model number | iPhone 8 Plus |
| Wireless Communication Technologies | Bluetooth, WiFi Hotspot |
| Connectivity Technologies | GSM, 2G, 3G, 4G LTE |
| Special features | Single SIM |
| Other camera features | 7MP |
| Form factor | Touchscreen Phone |
| Weight | 204 Grams |
| Colour | Space Grey |
| Battery Power Rating | 2691 |
| Whats in the box | Handset, Charger, EarPods, Lightning to USB Cable and Documentation |
We have EMI option for your convenience
Price Details
Item Name
Apple iPhone 8 Plus (Space Grey, 64GB)
ASIN
B0714DP3BG
Price
Rs. 68,780

Buy Apple iPhone 7 (Jet Black, 128GB)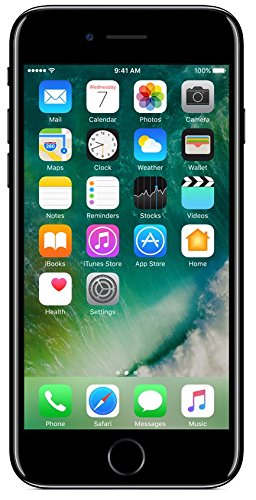 Apple iPhone 7 (Jet Black, 128GB) - Phone Features
| | |
| --- | --- |
| OS | iOS 10.0.1 |
| RAM | 3 GB |
| Item Weight | 136 g |
| Product Dimensions | 13.8 x 6.7 x 0.7 cm |
| Item model number | iPhone 7 |
| Wireless communication technologies | Wi-Fi 802.11 a/b/g/n/ac, dual-band, hotspot, bluetooth v4.2, A-GPS, GLONASS, USB v2.0, reversible connector |
| Connectivity technologies | GSM / CDMA / HSPA / EVDO / LTE |
| Special features | Splash, water and dust resistant, Touch ID fingerprint sensor, 3D Touch |
| Other camera features | 7MP |
| Form factor | Touchscreen Phone |
| Weight | 135 Grams |
| Colour | Jet Black |
| Battery Power Rating | 1960 |
| Whats in the box | EarPods with Lightning Connector, Lightning to 3.5mm Headphone Jack Adapter, Lightning to USB Cable, USB Power Adapter |
We have EMI option for your convenience
Price Details
Item Name
Apple iPhone 7 (Jet Black, 128GB)
ASIN
B01M0811EC
Price
Rs. 57,999

Buy Apple iPhone 7 Plus (Gold, 32GB)
Apple iPhone 7 Plus (Gold, 32GB) - Phone Features
| | |
| --- | --- |
| OS | iOS 10.0.1 |
| RAM | 3 GB |
| Item Weight | 186 g |
| Product Dimensions | 15.8 x 7.8 x 0.7 cm |
| Item model number | iPhone 7 Plus |
| Wireless communication technologies | Wi-Fi 802.11 a/b/g/n/ac, dual-band, hotspot, bluetooth v4.2, A-GPS, GLONASS, USB v2.0, reversible connector |
| Connectivity technologies | GSM / CDMA / HSPA / EVDO / LTE |
| Special features | Splash, water and dust resistant, Touch ID fingerprint sensor, 3D Touch |
| Other camera features | 7MP |
| Form factor | Touchscreen Phone |
| Weight | 185 Grams |
| Colour | Gold |
| Battery Power Rating | 2900 |
| Whats in the box | EarPods with Lightning Connector, Lightning to 3.5mm Headphone Jack Adapter, Lightning to USB Cable, USB Power Adapter |
We have EMI option for your convenience
Price Details
Item Name
Apple iPhone 7 Plus (Gold, 32GB)
ASIN
B01LZW9ATO
Price
Rs. 49,869

Buy Apple iPhone 7 (Silver, 128GB)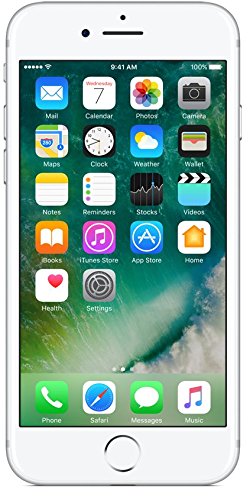 Apple iPhone 7 (Silver, 128GB) - Phone Features
| | |
| --- | --- |
| OS | iOS 10.0.1 |
| RAM | 3 GB |
| Item Weight | 136 g |
| Product Dimensions | 13.8 x 6.7 x 0.7 cm |
| Item model number | iPhone 7 |
| Wireless communication technologies | Wi-Fi 802.11 a/b/g/n/ac, dual-band, hotspot, bluetooth v4.2, A-GPS, GLONASS, USB v2.0, reversible connector |
| Connectivity technologies | GSM / CDMA / HSPA / EVDO / LTE |
| Special features | Splash, water and dust resistant, Touch ID fingerprint sensor, 3D Touch |
| Other camera features | 7MP |
| Form factor | Touchscreen Phone |
| Weight | 135 Grams |
| Colour | Silver |
| Battery Power Rating | 1960 |
| Whats in the box | EarPods with Lightning Connector, Lightning to 3.5mm Headphone Jack Adapter, Lightning to USB Cable, USB Power Adapter |
We have EMI option for your convenience
Price Details
Item Name
Apple iPhone 7 (Silver, 128GB)
ASIN
B01M0JS3LM
Price
Rs. 54,800