Salman Khan Biography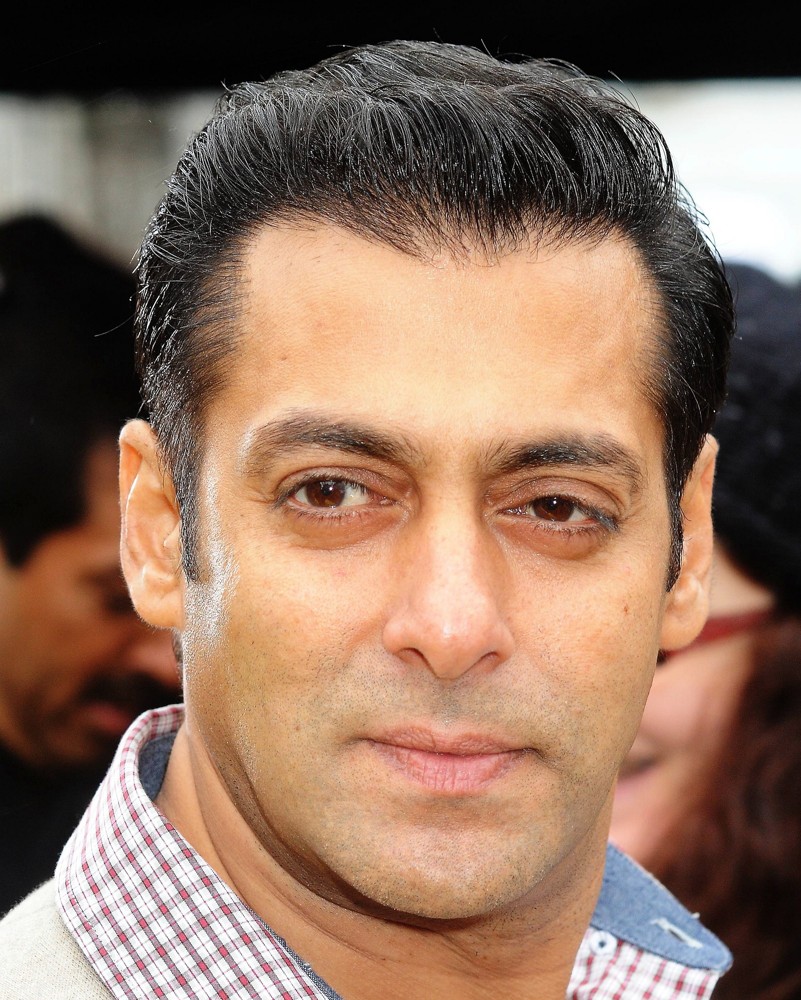 Salman Khan is a superstar in Indian film industry. People know him as HE man because he maintains his body brilliantly. He has got millions of fans follow him due to his appealing personality.
Salman was born on 27th December 1965. His father is Salim Khan, a famous scriptwriter, and mother Salma. He is the eldest among five siblings. This good-looking actor was first introduced in the film 'Biwi Ho To Aisi' in a supporting role. At that time, no one knew that this supportive actor will soon become a super star in Indian cinema.
After that Salman Khan gave many blockbusters that were highly applauded by viewers and he made a distinct place in their hearts. Salman gave very good performance in super hit film "Maine PyarKiya" released in 1989.
More On Bollywood
Bollywood Upcoming Movies
Bollywood Stars Biography
Bollywood Stars Latest Event Gallery
Bollywood Top 10 Songs
His film 'Hum Aapke Hain Kaun' broke all records at the box office. His film 'TereNaam' in 2003 was emotional film in which he performed as an obsessed lover that gained recognition and critics gave him good reviews.
He got international acclaim for his good performance in the film 'Phir Milenge' (2004) in which he acted as an AIDS patient. His other successful films were "Baaghi", "Saajan" and "Dabangg."
All these films were highly acclaimed by viewers and the masculine artist grabbed many Filmfare Awards for his superb performances. Success was the part of this handsome hero but he also had several downturns.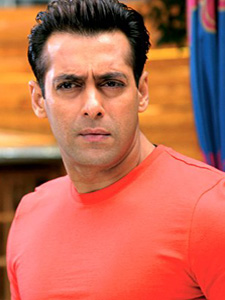 In 1998, Salman was arrested at the shooting location of the film 'We Stand United' on charges of killing protected animals. He had to spend some time behind bars. He further faced trial in cases of killing black bucks and Chinkaras.
This was not the end of his problems. In September 2002, Salman Khan was in news for crashing his Land Cruiser at Bandra, Mumbai that killed one and injured others.
Salman Khan was in relationship with Aishwarya Rai but had a breakup due to clashes with their views. He later came close to Katrina Kaif but this elationship too did not work and soon they distanced.
The prominent and highly admired actor is still a bachelor who has to make up his mind about marriage. His mischievous character has created many troubles in his life. He tries to harmonize his disturbed life with his passion for acting.
In Indian cinema, Salman Khan's image is of a naughty boy but his charming screen personality has made him a shining star of Indian cinema.
Right now Salman is busy anchoring the popular TV serial Big Boss 7. This show is gaining huge popularity because it's being hosted by super star Salman Khan.
Salman Khan Latest News
Updated On :
Jan 21,2019 2:58 pm
New Delhi, Jan 21 (IANS) Actor Brijendra Kala says he worked closely with Salman Khan in "Bharat" and that he will be seen as a part of the Bollywood superstar's gang working in Abu Dhabi in the upcoming film. View More..

Updated On :
Jan 20,2019 3:30 pm
Mumbai, Jan 20 (IANS) Actress Sonakshi Sinha, who will soon start working on "Dabangg 3", said that shooting for the action-drama film is like homecoming for her as she ventured into Bollywood with the franchise. View More..

Updated On :
Jan 20,2019 12:20 pm
Where does the burden of proof lie, with who? That is the question when it comes to the celebrities and the media and, of course, the person who wakes up after years and ages to accuse a celebrity or a coworker of misdemeanor, like molestation or even rape? View More..

Updated On :
Jan 20,2019 9:54 am
Mumbai, Jan 20 (IANS) Actor John Abraham, who is the face of Habitat Humanity India that builds houses for homeless people in the country, said that he feels nice when he sees his colleagues from Bollywood associate themselves with various kinds of social causes. View More..

Updated On :
Jan 13,2019 6:14 pm
New Delhi, Jan 13 (IANS) "Badhaai Ho" director Amit Sharma says the mix of right content and treatment is primary for a film's success. View More..

Updated On :
Jan 10,2019 12:58 pm
Mumbai, Jan 10 (IANS) After wrapping up "Kalank", actress Sonakshi Sinha says she will soon start shooting for "Dabangg 3". View More..

Updated On :
Jan 09,2019 5:42 pm
Mumbai, Jan 9 (IANS) For Bollywood, the year 2018 ended on a high note with the success of Ranveer Singh's "Simmba" after films of superstars like Shah Rukh Khan, Aamir Khan and Salman Khan failed to make it big. Ranveer says he feels bad when someone's film doesn't work at the box office as everyone is a part of the same industry. View More..

Updated On :
Jan 02,2019 4:56 pm
Mumbai, Jan 2 (IANS) Among the slew of best and worst film lists of 2018, filmmaker Anurag Kashyap has come up with his own listing of movies which left him feeling jealous. View More..

Updated On :
Jan 01,2019 6:54 pm
Mumbai, Jan 1 (IANS) An actor-writer-comedian and Quranic scholar, the multi-talented Kader Khan, who died early on Tuesday (IST) in Toronto aged 81, has left behind a vast oeuvre of work from a career spanning over four decades and will be remembered as much for his contribution to Hindu filmdom as for deciphering Islam for the laity across the religious spectrum. View More..

Updated On :
Dec 31,2018 1:42 pm
New Delhi, Dec 31 (IANS) Actor Karanvir Bohra might have got criticised by some for being diplomatic on the show "Bigg Boss 12", but the "mahaan contestant" of the house says that he is not the type who would just start fighting and abusing someone. View More..

Updated On :
Dec 30,2018 5:06 pm
Mumbai, Dec 30 (IANS) Superstars Salman Khan and Shah Rukh Khan relived their "Karan Arjun" days on Sunday. View More..

Updated On :
Dec 28,2018 4:22 pm
New Delhi, Dec 28 (IANS) After getting evicted from the "Bigg Boss" 12 house during the finale week, contestant Surbhi Rana says she can't see someone else as winning the show. For her, she is the true winner of the show. View More..

Updated On :
Dec 27,2018 1:34 pm
Mumbai, Dec 27 (IANS) As superstar Salman Khan turned 53 on Thursday, hoards of heartfelt wishes showered on social media for him from the members of film fraternity. View More..

Updated On :
Dec 27,2018 1:30 pm
Mumbai, Dec 27 (IANS) Lyricist Prashant Ingole of "Malhari" fame has made his debut as a composer with a song dedicated to Bollywood superstar Salman Khan, who turned 53 on Thursday. View More..

Updated On :
Dec 21,2018 3:32 am
Mumbai, Dec 21 (IANS) Actress Priyanka Chopra and her singer husband Nick Jonas hosted their third wedding reception in Mumbai on Thursday. The newlyweds partied with some of the top Bollywood stars at Taj Lands End Hotel. View More..

Updated On :
Dec 18,2018 4:30 am
Mumbai, Dec 18 (IANS) Terming as "baseless" the allegations levelled against him by Bigg Boss 11 winner Shilpa Shinde allegations, Producer Vikas Gupta has asked the actress to focus on her work. View More..

Updated On :
Dec 14,2018 3:26 pm
Mumbai, Dec 14 (IANS) Actor Zaheer Iqbal, who is making his Hindi film debut with the forthcoming film "Notebook", says the Kashmir-set movie exudes happiness unlike other films with the sensitive region in the backdrop. View More..

Updated On :
Dec 12,2018 9:26 am
Mumbai, Dec 12 (IANS) Actor Sunil Grover, who will be next seen in Ali Abbas Zafar's directorial "Bharat", has said that he has not seen a disciplined human being and artist like Salman Khan in the film industry. View More..

Updated On :
Dec 10,2018 11:30 am
Mumbai, Dec 10 (IANS) Superstar Salman Khan announced on Monday that debutants Pranutan Behl and Zaheer Iqbal's upcoming film titled "Notebook" will release on March 29, 2019. View More..

Updated On :
Dec 09,2018 10:46 am
Singapore, Dec 9 (IANS) Bollywood star Salman Khan won the best entertainment host/presenter for "Bigg Boss", and Anurag Kashyap won best direction (fiction) for season one of Netflix's original series "Sacred Games" at the inaugural Asian Academy Creative Awards here. View More..