Deepika Padukone Biography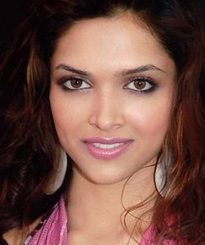 The most charismatic heroine of Bollywood is Deepika Padukone who has made good reputation among millions of viewers in India and abroad.
Her dimpled looks allure the audience and she is considered as queen in the world of glamour.
Deepika Padukone comes from highly talented family. Her father is legendary sports person and gained fame as a badminton player at international level and her mother is working as a travel agent.
Deepika's birthplace is Copenhagen, Denmark. Her family migrated to Bangalore in her childhood. Padukone also has a younger sister, Anisha.
Deepika completed basic education from Sophia High School in Bangalore and achieved her pre-university studies at Mount Carmel College Bangalore.
More On Bollywood
Bollywood Upcoming Movies
Bollywood Stars Biography
Bollywood Stars Latest Event Gallery
Bollywood Top 10 Songs
In her school, she had interest in badminton and participated badminton till the 10th standard at state level but she was not keen to pursue career as a badminton player.
Deepika Padukone entered into the world of films by starting her career through modelling. She was seen in numerous print and television advertisement of Liril, Limca and Close-up.
She was also appointed as a brand ambassador for Jewels of India, a jewellery exhibition and also Face of Maybelline, an international brand. Her photo is also seen in the 2006 Kingfisher Swimsuit Calendar.
She entered the film industry as supermodel and then turned to well-known and charming actress. She passed all these stages with great flamboyance.
She started her acting career in Bollywood with outstanding film Om Shanti Om (2007) that featured superstar Sharukh Khan. After first appearance in runaway success in 'Om Shanti Om, Deepika could not get film of her taste.
She signed many films such as Break Ke Baad, Karthik Calling Karthik, 'Khelein Hum Jee Jaan Sey and Lafangey Parindey. She was also seen in Bachna Ae Haseeno opposite Ranbir Kapoor. However these films were average and she could win any awards.
Even then, producers were interested to take Deepika Padukone as a heroine because she has good persona and the ability to make a movie box office success.
Deepika Padukone's looks and her superb acting made her outstanding heroine, in film Chennai Express, where she played lead role opposite Shah Rukh Khan. The movie broke several Bollywood records. Deepika played her character with charm and kindness.
In her acting, her confidence level is very high that worked as a positive to outshine her as most stunning and glamorous heroines of Bollywood.
Many critics claim that Deepika Padukone has great potential to turn the film to huge commercials success.
This dazzling Bollywood heroine is touching new height of success with Chennai Express. She gave many blockbuster films in 2013 with 'Race 2', 'Yeh Jawaani Hai Deewani'.
Deepika Padukone' unique trait is that she is fully aware of her life goals and accepts the challenging roles to make distinct position among Bollywood heroines.
2013 year end film Goliyon Ki Raasleela: Ramleela opposite actor Ranveer Singh was a big success, for this film Deepika won Screen and Filmfare Award for Best Actress. It was one of the highest grosser films of 2013.
Deepika starrer opposite Superstar Rajnikant in film Kochadaiiyan, a period film directed by the superstar's daughter Saundarya. Deepika had another release opposite actor Arjun Kapoor in Finding Fanny, this film received critical acclaim and earned average at Box Office.
Actress Deepika Padukone had a big release during Diwali in 2014, starring opposite Shahrukh Khan in Happy New Year. This film received mixed reviews but was a commercial success at Box Office.
Deepika has three upcoming projects to the kitty, first one is Piku opposite actor Irfan Khan, second one is Tamasha opposite Ranbir Kapoor and the third one is Bajirao Mastani opposite Ranveer Singh.
Deepika is grown as the most successful actress in Bollywood, she is also seen in several ad endorsements and is names as "World's Sexiest Women" by Indian Edition of FHM.
Deepika Padukone Latest News
Updated On :
Feb 18,2017 4:24 pm
New Delhi, Feb 18 (IANS) Pakistani actress Saba Qamar, who is in the news for an old video footage in which she branded Bollywood star Salman Khan a "chhichhora" (indecent), says she loves the Indian film industry and finds the "Dabangg" star humble. View More..

Updated On :
Feb 17,2017 5:48 pm
New Delhi, Feb 17 (IANS) After branding Bollywood superstar Salman Khan a "chhichhora" (indecent) and claiming she wouldn't like to work with actor Emraan Haashmi for the fear of mouth cancer, on a TV show, Pakistani actress Saba Qamar has defended her comments as a mere banter. View More..

Updated On :
Feb 17,2017 3:58 pm
Mumbai, Feb 17 (IANS) Pakistani actress Saba Qamar, who will make her Bollywood debut with Irrfan Khan in "Hindi Medium", took a dig at Indian cine stars like Salman Khan and Hrithik Roshan on a talk show. Defending it, she says it was all in good fun. View More..

Updated On :
Feb 15,2017 1:38 pm
New Delhi, Feb 15 (IANS) Actor Ranveer Singh is all praise for his "Padmavati" director Sanjay Leela Bhansali and says that the filmmaker manages to extract "great performances" from his actors. View More..

Updated On :
Feb 15,2017 1:14 pm
Mumbai, Feb 15 (IANS) Actor Shahid Kapoor, who has a daughter with wife Mira Rajput, finds women superior to men in many ways. View More..

Updated On :
Feb 14,2017 7:02 pm
New Delhi, Feb 14 (IANS) Rajput organisation Shree Rajput Karni Sena, which last month vandalised the set of Sanjay Leela Bhansali's "Padmavati" in Jaipur, on Tuesday said there is a need to create a 'pre-Censor Board' to monitor all period films and prevent any misrepresentation of history. View More..

Updated On :
Feb 13,2017 2:10 pm
Mumbai, Feb 13 (IANS) His films are often about exploring the unexplored subjects in Hindi cinema -- and he does it with a rare ease. Filmmaker Shoojit Sircar says it is his background in theatre which has taught him how to take risks. View More..

Updated On :
Feb 12,2017 4:14 pm
New Delhi, Feb 12 (IANS) Manish Malhotra, who has been credited with setting many fashion trends via Bollywood films, has been invited to share his design journey at the 2017 edition of the India Conference at Harvard Business School. The designer says he is humbled and blessed to be given this opportunity. View More..

Updated On :
Feb 09,2017 1:48 pm
New Delhi, Feb 9 (IANS) Gossip mills have been in overdrive with rumours of his relationship with actress and "Padmavati" co-star Deepika Padukone, but Ranveer Singh has always chosen not to speak about it. The actor says he prefers to be protective about his personal life. View More..

Updated On :
Feb 08,2017 4:18 pm
Mumbai, Feb 8 (IANS) Bollywood actor Shahid Kapoor has finally shared a photograph of his five-month-old daughter Misha Kapoor on social media. View More..

Updated On :
Feb 05,2017 3:16 pm
Mumbai, Feb 5 (IANS) Actress Aditi Rao Hydari, who is working with directors Mani Ratnam for Tamil romantic-drama "Kaatru Veliyidai" and Sanjay Leela Bhansali for "Padmavati", says both the filmmakers are a dream to work with. View More..

Updated On :
Feb 03,2017 6:32 pm
Mumbai, Feb 3 (IANS) Actor Sharad Kelkar will be seen playing a visually challenged character named Rishab in the upcoming TV show "Koi Laut Ke Aaya Hai". View More..

Updated On :
Feb 03,2017 6:22 pm
Mumbai, Feb 3 (IANS) They have styled international celebrities like Fergie, Nicole Scherzinger, Kim Kardashian and Britney Spears but celebrated designer duo Falguni-Shane Peacock are unhappy that Indian celebrities are not doing their bit to promote Indian designers on foreign red carpets. View More..

Updated On :
Feb 03,2017 3:40 pm
Mumbai, Feb 3 (IANS) Actress Nimrat Kaur, who has worked in TV shows like "Homeland" and "Wayward Pines" in the US, says under Donald Trump's presidency, the country has big issues to worry about. View More..

Updated On :
Feb 02,2017 8:30 pm
Mumbai, Feb 2 (IANS) Actress Priyanka Bose, whose film "Lion" has bagged six nominations for the 89th Academy Awards and five nominations for the BAFTA awards, said there is a lot of diversity in terms of cinema internationally. View More..

Updated On :
Feb 02,2017 1:42 am
Mumbai, Feb 2 (IANS) Actress Radhika Apte, who has in the past said she is a fan of Shah Rukh Khan, finds the Bollywood superstar's style simple yet classy. View More..

Updated On :
Jan 31,2017 3:54 pm
Mumbai, Jan 31 (IANS) Misunderstandings regarding the content of "Padmavati" have been clarified with Shree Rajput Sabha, a statement by Bhansali Productions said on Tuesday. View More..

Updated On :
Jan 30,2017 7:18 pm
Jaipur, Jan 30 (IANS) Filmmaker Sanjay Leela Bhansali's production team has assured Shree Rajput Karni Sena that no intimate and/or romantic scene between Alauddin Khilji and Padmavati would be shown in his movie "Padmavati", the Karni Sena claimed here on Monday. View More..

Updated On :
Jan 30,2017 6:30 pm
Mumbai, Jan 30 (IANS) Filmmaker Sooraj Barjatya has voiced his support for Sanjay Leela Bhansali by saying creative people must be respected and any disputes must be sorted peacefully. View More..

Updated On :
Jan 30,2017 6:08 pm
New Delhi, Jan 30 (IANS) Actor Hrithik Roshan, whose 2008 film "Jodhaa Akbar" had also faced trouble from the Rajput Karni Sena for distorting facts, feels infuriated over the attack on the set of Sanjay Leela Bhansali's "Padmavati" in Jaipur. View More..