Deepika Padukone Biography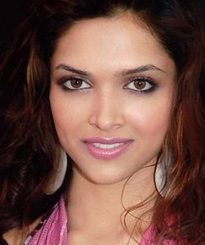 The most charismatic heroine of Bollywood is Deepika Padukone who has made good reputation among millions of viewers in India and abroad.
Her dimpled looks allure the audience and she is considered as queen in the world of glamour.
Deepika Padukone comes from highly talented family. Her father is legendary sports person and gained fame as a badminton player at international level and her mother is working as a travel agent.
Deepika's birthplace is Copenhagen, Denmark. Her family migrated to Bangalore in her childhood. Padukone also has a younger sister, Anisha.
Deepika completed basic education from Sophia High School in Bangalore and achieved her pre-university studies at Mount Carmel College Bangalore.
More On Bollywood
Bollywood Upcoming Movies
Bollywood Stars Biography
Bollywood Stars Latest Event Gallery
Bollywood Top 10 Songs
In her school, she had interest in badminton and participated badminton till the 10th standard at state level but she was not keen to pursue career as a badminton player.
Deepika Padukone entered into the world of films by starting her career through modelling. She was seen in numerous print and television advertisement of Liril, Limca and Close-up.
She was also appointed as a brand ambassador for Jewels of India, a jewellery exhibition and also Face of Maybelline, an international brand. Her photo is also seen in the 2006 Kingfisher Swimsuit Calendar.
She entered the film industry as supermodel and then turned to well-known and charming actress. She passed all these stages with great flamboyance.
She started her acting career in Bollywood with outstanding film Om Shanti Om (2007) that featured superstar Sharukh Khan. After first appearance in runaway success in 'Om Shanti Om, Deepika could not get film of her taste.
She signed many films such as Break Ke Baad, Karthik Calling Karthik, 'Khelein Hum Jee Jaan Sey and Lafangey Parindey. She was also seen in Bachna Ae Haseeno opposite Ranbir Kapoor. However these films were average and she could win any awards.
Even then, producers were interested to take Deepika Padukone as a heroine because she has good persona and the ability to make a movie box office success.
Deepika Padukone's looks and her superb acting made her outstanding heroine, in film Chennai Express, where she played lead role opposite Shah Rukh Khan. The movie broke several Bollywood records. Deepika played her character with charm and kindness.
In her acting, her confidence level is very high that worked as a positive to outshine her as most stunning and glamorous heroines of Bollywood.
Many critics claim that Deepika Padukone has great potential to turn the film to huge commercials success.
This dazzling Bollywood heroine is touching new height of success with Chennai Express. She gave many blockbuster films in 2013 with 'Race 2', 'Yeh Jawaani Hai Deewani'.
Deepika Padukone' unique trait is that she is fully aware of her life goals and accepts the challenging roles to make distinct position among Bollywood heroines.
2013 year end film Goliyon Ki Raasleela: Ramleela opposite actor Ranveer Singh was a big success, for this film Deepika won Screen and Filmfare Award for Best Actress. It was one of the highest grosser films of 2013.
Deepika starrer opposite Superstar Rajnikant in film Kochadaiiyan, a period film directed by the superstar's daughter Saundarya. Deepika had another release opposite actor Arjun Kapoor in Finding Fanny, this film received critical acclaim and earned average at Box Office.
Actress Deepika Padukone had a big release during Diwali in 2014, starring opposite Shahrukh Khan in Happy New Year. This film received mixed reviews but was a commercial success at Box Office.
Deepika has three upcoming projects to the kitty, first one is Piku opposite actor Irfan Khan, second one is Tamasha opposite Ranbir Kapoor and the third one is Bajirao Mastani opposite Ranveer Singh.
Deepika is grown as the most successful actress in Bollywood, she is also seen in several ad endorsements and is names as "World's Sexiest Women" by Indian Edition of FHM.
Deepika Padukone Latest News
Updated On :
Oct 17,2018 12:08 pm
New Delhi, Oct 17 (IANS) There has been immense buzz surrounding his coming wedding with actress Deepika Padukone, but Bollywood star Ranveer Singh says his focus in life right now is acting and films. View More..

Updated On :
Oct 16,2018 2:22 pm
Mumbai, Oct 16 (IANS) KWAN Entertainment founder Anirban Das Blah, a popular Bollywood celebrity manager, has been asked to step aside from his position in the wake of sexual misconduct allegations against him. View More..

Updated On :
Oct 06,2018 12:40 pm
How do they do it? The stars and the directors, answering the same mundane questions over and over again while promoting their film? It seems like an ordeal equivalent to having your tooth extracted without anaesthesia. View More..

Updated On :
Oct 05,2018 7:32 pm
New Delhi, Oct 5 (IANS) The #MeToo movement is not a man versus woman debate, says Bollywood's leading actress Deepika Padukone, who feels it is a matter of voices being raised in favour of right over wrong. View More..

Updated On :
Oct 05,2018 5:42 pm
New Delhi, Oct 5 (IANS) Actors Ranveer Singh and Deepika Padukone smartly dodged and laughed away questions surrounding their wedding at a summit here on Friday, quipping how they have been engaged and married several times according to media reports. View More..

Updated On :
Oct 05,2018 1:58 pm
Mumbai, Oct 5 (IANS) National Award-winning choreographer and filmmaker Remo DSouza says dance has evolved in the Hindi film industry because of the enthusiasm of the new generation actors. View More..

Updated On :
Oct 05,2018 12:12 pm
New Delhi, Oct 5 (IANS) From dungarees, pleated skirts, flannel shirts, flared pants and slip dresses to accessories like chokers, claw clips, bandanas and fanny packs -- which were a rage in the 1990s -- have made a comeback and are being readily endorsed by celebrities and commoners alike. View More..

Updated On :
Oct 03,2018 1:46 pm
Mumbai, Oct 3 (IANS) Actress Ileana D'cruz has replaced comedian-actor Kapil Sharma in the top list of the "most sensational celebrity" in Indian cyberspace. View More..

Updated On :
Sep 29,2018 12:26 pm
Mumbai, Sep 29 (IANS) Dancer-choreographer and popular TV personality Shakti Mohan says even if destiny is is not in favour of her professional life, she won't change paths to become an actress or filmmaker. View More..

Updated On :
Sep 28,2018 2:16 pm
Mumbai, Sep 28 (IANS) Bollywood actresses Alia Bhatt and Deepika Padukone will be the first guests on the sixth season of filmmaker Karan Johar's chat show "Koffee With Karan". View More..

Updated On :
Sep 27,2018 12:12 pm
Mumbai, Sep 27 (IANS) Karan Johar has shared a rare, memorable frame, which he has called the "biggest blockbuster ever" as it features him along with Shah Rukh Khan, Aamir Khan, Ranbir Kapoor, Alia Bhatt, Ranveer Singh and Deepika Padukone. View More..

Updated On :
Sep 19,2018 1:32 pm
Mumbai, Sep 19 (IANS) Salman Khan-starrer "Race 3" minted money at the box office, but its commercial success failed to make Remo D'Souza's creative mind happy, leaving him scarred by the criticism and trolls against the movie. View More..

Updated On :
Sep 08,2018 7:50 pm
New Delhi, Sep 8 (IANS) Actress Deepika Padukone has urged women to indulge in self-care and to take some time off their various roles for themselves without feeling guilty about doing so. View More..

Updated On :
Sep 03,2018 6:18 pm
Mumbai, Sep 3 (IANS) Actress Deepika Padukone, who made her Hollywood foray with the Vin Diesel-starrer "xXx: Return of Xander Cage", will return to the franchise for its fourth instalment, according to its director DJ Caruso. View More..

Updated On :
Aug 29,2018 12:34 am
Mumbai, Aug 29 (IANS) Filmmaker Vishal Bhardwaj, who is busy promoting his forthcoming film 'Pataakha', says he tried to depict metaphoric relationship between India and Pakistan through the protagonists of his film who keep fighting each other for no reason. View More..

Updated On :
Aug 25,2018 5:26 pm
Mumbai, Aug 25 (IANS) With names like Priyanka Chopra, Nawazuddin Siddiqui, Aishwarya Rai Bachchan and Deepika Padukone walking the red carpet internationally, designer Payal Singhal says Bollywood has an impact on fashion worldwide. View More..

Updated On :
Aug 17,2018 12:36 pm
New Delhi, Aug 17 (IANS) His infectious energy is something people take inspiration from and his quirkiness makes him one of the most versatile actors in Bollywood. However, Ranveer Singh makes sure to switch off from the world and unwind as his day gets over to take a break from his fast-paced life. View More..

Updated On :
Aug 09,2018 11:00 am
Mumbai, Aug 9 (IANS) Actor Nikitin Dheer says he is honoured to be chosen by filmmaker Rohit Shetty and to get a chance to work with "prolific" actor Shah Rukh Khan in the film "Chennai Express". View More..

Updated On :
Aug 01,2018 2:14 pm
New Delhi, Aug 1 (IANS) Ace designer Tarun Tahiliani says it is time for sustainable fashion, but it doesnt mean creating disposable outfits "for some silly fashion fantasies". View More..

Updated On :
Jul 25,2018 2:56 pm
New Delhi, July 25 (IANS) Singer Shalmali Kholgade made an impressive debut in Bollywood with the romantic song "Pareshaan" in 2012. She went on to lend her voice for films starring Deepika Padukone, Anushka Sharma and Jacqueline Fernandez. She says she doesn't want to close the door on Bollywood, but will definitely focus more on independent music as it makes her "very happy". View More..