Deepika Padukone Biography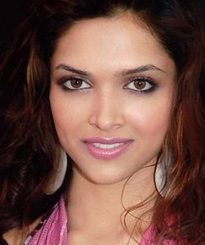 The most charismatic heroine of Bollywood is Deepika Padukone who has made good reputation among millions of viewers in India and abroad.
Her dimpled looks allure the audience and she is considered as queen in the world of glamour.
Deepika Padukone comes from highly talented family. Her father is legendary sports person and gained fame as a badminton player at international level and her mother is working as a travel agent.
Deepika's birthplace is Copenhagen, Denmark. Her family migrated to Bangalore in her childhood. Padukone also has a younger sister, Anisha.
Deepika completed basic education from Sophia High School in Bangalore and achieved her pre-university studies at Mount Carmel College Bangalore.
More On Bollywood
Bollywood Upcoming Movies
Bollywood Stars Biography
Bollywood Stars Latest Event Gallery
Bollywood Top 10 Songs
In her school, she had interest in badminton and participated badminton till the 10th standard at state level but she was not keen to pursue career as a badminton player.
Deepika Padukone entered into the world of films by starting her career through modelling. She was seen in numerous print and television advertisement of Liril, Limca and Close-up.
She was also appointed as a brand ambassador for Jewels of India, a jewellery exhibition and also Face of Maybelline, an international brand. Her photo is also seen in the 2006 Kingfisher Swimsuit Calendar.
She entered the film industry as supermodel and then turned to well-known and charming actress. She passed all these stages with great flamboyance.
She started her acting career in Bollywood with outstanding film Om Shanti Om (2007) that featured superstar Sharukh Khan. After first appearance in runaway success in 'Om Shanti Om, Deepika could not get film of her taste.
She signed many films such as Break Ke Baad, Karthik Calling Karthik, 'Khelein Hum Jee Jaan Sey and Lafangey Parindey. She was also seen in Bachna Ae Haseeno opposite Ranbir Kapoor. However these films were average and she could win any awards.
Even then, producers were interested to take Deepika Padukone as a heroine because she has good persona and the ability to make a movie box office success.
Deepika Padukone's looks and her superb acting made her outstanding heroine, in film Chennai Express, where she played lead role opposite Shah Rukh Khan. The movie broke several Bollywood records. Deepika played her character with charm and kindness.
In her acting, her confidence level is very high that worked as a positive to outshine her as most stunning and glamorous heroines of Bollywood.
Many critics claim that Deepika Padukone has great potential to turn the film to huge commercials success.
This dazzling Bollywood heroine is touching new height of success with Chennai Express. She gave many blockbuster films in 2013 with 'Race 2', 'Yeh Jawaani Hai Deewani'.
Deepika Padukone' unique trait is that she is fully aware of her life goals and accepts the challenging roles to make distinct position among Bollywood heroines.
2013 year end film Goliyon Ki Raasleela: Ramleela opposite actor Ranveer Singh was a big success, for this film Deepika won Screen and Filmfare Award for Best Actress. It was one of the highest grosser films of 2013.
Deepika starrer opposite Superstar Rajnikant in film Kochadaiiyan, a period film directed by the superstar's daughter Saundarya. Deepika had another release opposite actor Arjun Kapoor in Finding Fanny, this film received critical acclaim and earned average at Box Office.
Actress Deepika Padukone had a big release during Diwali in 2014, starring opposite Shahrukh Khan in Happy New Year. This film received mixed reviews but was a commercial success at Box Office.
Deepika has three upcoming projects to the kitty, first one is Piku opposite actor Irfan Khan, second one is Tamasha opposite Ranbir Kapoor and the third one is Bajirao Mastani opposite Ranveer Singh.
Deepika is grown as the most successful actress in Bollywood, she is also seen in several ad endorsements and is names as "World's Sexiest Women" by Indian Edition of FHM.
Deepika Padukone Latest News
Updated On :
May 28,2017 12:44 pm
Mumbai, May 28 (IANS) Megastar Amitabh Bachchan has scored 27 million followers on Twitter and says he feels honoured and blessed. View More..

Updated On :
May 27,2017 8:20 pm
Mumbai, May 27 (IANS) Model-turned-actress Pooja Batra, who will soon be seen psychological thriller "Mirror Game: Ab Khel Shuru" and has acted in an international film, says audiences abroad feel a little jilted to know that in Bollywood, actors do not sing in real but there is a playback singer. View More..

Updated On :
May 26,2017 6:16 pm
Mumbai, May 26 (IANS) Ranveer Singh was injured on the head while shooting the climax of "Padmavati" here, a source close to the actor said, adding that he sought medical aid and returned to shoot soon after. View More..

Updated On :
May 26,2017 4:14 pm
Mumbai, May 26 (IANS) Actor Rajkummar Rao, whose movies often travel to film festivals, says there is no point cribbing about how the Indian focus at the 70th Cannes Film Festival is more on glamour and red carpet appearances than the celebration of cinema. View More..

Updated On :
May 25,2017 12:36 pm
Mumbai, May 25 (IANS) National Award winning actress Sonam Kapoor, who stepped out in style at the 70th Cannes Film Festival red carpet earlier this week, says she does not take any credit for the way she looks. She says her genes, fashion designers, make-up artists and the photographers are to be thanked. View More..

Updated On :
May 20,2017 12:40 pm
Mumbai, May 20 (IANS) Bollywood actress Deepika Padukone says though Indian cinema has gone beyond song-dance saga, for a large international audience it is still about the cultural reflection of larger than life characters. View More..

Updated On :
May 19,2017 11:14 am
Mumbai, May 19 (IANS) Actress Kriti Sanon says that the shooting for her upcoming film "Bareilly ki Barfi" has been wrapped up with the filming of a "colourful song". View More..

Updated On :
May 18,2017 11:58 pm
Cannes, May 18 (IANS) Indian actress Deepika Padukone's second red carpet appearance at the Cannes Film Festival here saw her make a bold statement with smoky eyes in antique green, matched with a bottle green gown which had a thigh-high slit to add the oomph. View More..

Updated On :
May 18,2017 11:16 am
Mumbai, May 18 (IANS) Indian actress Priyanka Chopra was gifted an original sketch of the trench coat gown, which she sported at the Met Gala fashion fiesta, by the Ralph Lauren brand. View More..

Updated On :
May 17,2017 11:38 pm
Cannes, May 17 (IANS) Bollywood actress Deepika Padukone let her hair loose - literally - as she stepped out in a jewel-toned maroon creation by Marchesa Notte for her red carpet appearance at the opening ceremony of the Cannes Film Festival here on Wednesday. View More..

Updated On :
May 17,2017 3:04 pm
Mumbai, May 17 (IANS) Actress and fashion diva Sonam Kapoor, who will soon leave for the 70th Cannes Film Festival to walk the red carpet as the ambassador of a global cosmetic brand, says she has not prepared enough for her appearance there this time. View More..

Updated On :
May 14,2017 5:46 pm
New Delhi, May 14 (IANS) Actor Irrfan Khan, who has signed his next Hollywood film "Puzzle", says the "beautiful" aspect about the movie is the fact that it's a woman-oriented project -- a la the Bollywood film "Piku". View More..

Updated On :
May 14,2017 1:46 pm
Mumbai, May 14 (IANS) On the occasion of Mothers Day on Sunday, popular Bollywood celebrities like Madhuri Dixit-Nene, Deepika Padukone, Farah Khan, Shilpa Shetty and Riteish Deshmukh got nostalgic and shared their childhood photographs with their mothers. They even thanked their "pillars of support" for being their guiding light. View More..

Updated On :
May 11,2017 4:06 pm
Mumbai, May 11 (IANS) Popular Bollywood filmmaker Rohit Shetty, known for making entertaining movies, says he takes criticism sportingly because he is practical about film business and understand others' opinion about his work. View More..

Updated On :
May 11,2017 11:02 am
New Delhi, May 11 (IANS) Actress-producer Priyanka Chopra's Sikkimese production "Pahuna" will have its trailer screened at the upcoming edition of the Cannes Film Festival, says the movie's director Paakhi A. Tyrewala. View More..

Updated On :
May 10,2017 2:40 pm
Mumbai, May 10 (IANS) Actor Shahid Kapoor, who has clocked a 14-year journey in the Hindi film industry, says he still feels like a student in the world of cinema. View More..

Updated On :
May 09,2017 6:54 pm
Mumbai, May 9 (IANS) The excitement is at its peak, the stage is set. Indian 'Beliebers' -- fans of Justin Bieber -- are ready to match steps, lip sync and sway to his tunes at the Grammy Award winning Canadian singer's maiden concert in India here on Wednesday. View More..

Updated On :
May 08,2017 7:10 am
Mumbai, May 8 (IANS) Grammy Award winning singer Justin Bieber will be in conversation with celebrated filmmaker Karan Johar on his show "Koffee With Karan", says a source. View More..

Updated On :
May 05,2017 6:54 pm
New Delhi, May 5 (IANS) Actress Deepika Padukone, who has been mistaken for Priyanka Chopra by the foreign media in the US multiple times, says it's racist and ignorant for people to assume that people with similar skin tones are the same. View More..

Updated On :
May 05,2017 4:14 pm
New Delhi, May 5 (IANS) When news emerged that a biopic is in the works on badminton star Saina Nehwal, there was speculation on whether Deepika Padukone would play the part. But Shraddha Kapoor was finalised for it. Now a movie on P.V. Sindhu is in the making, but Deepika says she has never been approached for any biopic. View More..