Deepika Padukone Biography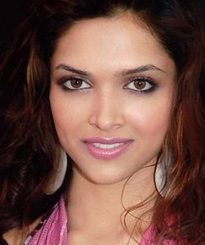 The most charismatic heroine of Bollywood is Deepika Padukone who has made good reputation among millions of viewers in India and abroad.
Her dimpled looks allure the audience and she is considered as queen in the world of glamour.
Deepika Padukone comes from highly talented family. Her father is legendary sports person and gained fame as a badminton player at international level and her mother is working as a travel agent.
Deepika's birthplace is Copenhagen, Denmark. Her family migrated to Bangalore in her childhood. Padukone also has a younger sister, Anisha.
Deepika completed basic education from Sophia High School in Bangalore and achieved her pre-university studies at Mount Carmel College Bangalore.
More On Bollywood
Bollywood Upcoming Movies
Bollywood Stars Biography
Bollywood Stars Latest Event Gallery
Bollywood Top 10 Songs
In her school, she had interest in badminton and participated badminton till the 10th standard at state level but she was not keen to pursue career as a badminton player.
Deepika Padukone entered into the world of films by starting her career through modelling. She was seen in numerous print and television advertisement of Liril, Limca and Close-up.
She was also appointed as a brand ambassador for Jewels of India, a jewellery exhibition and also Face of Maybelline, an international brand. Her photo is also seen in the 2006 Kingfisher Swimsuit Calendar.
She entered the film industry as supermodel and then turned to well-known and charming actress. She passed all these stages with great flamboyance.
She started her acting career in Bollywood with outstanding film Om Shanti Om (2007) that featured superstar Sharukh Khan. After first appearance in runaway success in 'Om Shanti Om, Deepika could not get film of her taste.
She signed many films such as Break Ke Baad, Karthik Calling Karthik, 'Khelein Hum Jee Jaan Sey and Lafangey Parindey. She was also seen in Bachna Ae Haseeno opposite Ranbir Kapoor. However these films were average and she could win any awards.
Even then, producers were interested to take Deepika Padukone as a heroine because she has good persona and the ability to make a movie box office success.
Deepika Padukone's looks and her superb acting made her outstanding heroine, in film Chennai Express, where she played lead role opposite Shah Rukh Khan. The movie broke several Bollywood records. Deepika played her character with charm and kindness.
In her acting, her confidence level is very high that worked as a positive to outshine her as most stunning and glamorous heroines of Bollywood.
Many critics claim that Deepika Padukone has great potential to turn the film to huge commercials success.
This dazzling Bollywood heroine is touching new height of success with Chennai Express. She gave many blockbuster films in 2013 with 'Race 2', 'Yeh Jawaani Hai Deewani'.
Deepika Padukone' unique trait is that she is fully aware of her life goals and accepts the challenging roles to make distinct position among Bollywood heroines.
2013 year end film Goliyon Ki Raasleela: Ramleela opposite actor Ranveer Singh was a big success, for this film Deepika won Screen and Filmfare Award for Best Actress. It was one of the highest grosser films of 2013.
Deepika starrer opposite Superstar Rajnikant in film Kochadaiiyan, a period film directed by the superstar's daughter Saundarya. Deepika had another release opposite actor Arjun Kapoor in Finding Fanny, this film received critical acclaim and earned average at Box Office.
Actress Deepika Padukone had a big release during Diwali in 2014, starring opposite Shahrukh Khan in Happy New Year. This film received mixed reviews but was a commercial success at Box Office.
Deepika has three upcoming projects to the kitty, first one is Piku opposite actor Irfan Khan, second one is Tamasha opposite Ranbir Kapoor and the third one is Bajirao Mastani opposite Ranveer Singh.
Deepika is grown as the most successful actress in Bollywood, she is also seen in several ad endorsements and is names as "World's Sexiest Women" by Indian Edition of FHM.
Deepika Padukone Latest News
Updated On :
Aug 17,2018 12:36 pm
New Delhi, Aug 17 (IANS) His infectious energy is something people take inspiration from and his quirkiness makes him one of the most versatile actors in Bollywood. However, Ranveer Singh makes sure to switch off from the world and unwind as his day gets over to take a break from his fast-paced life. View More..

Updated On :
Aug 09,2018 11:00 am
Mumbai, Aug 9 (IANS) Actor Nikitin Dheer says he is honoured to be chosen by filmmaker Rohit Shetty and to get a chance to work with "prolific" actor Shah Rukh Khan in the film "Chennai Express". View More..

Updated On :
Aug 01,2018 2:14 pm
New Delhi, Aug 1 (IANS) Ace designer Tarun Tahiliani says it is time for sustainable fashion, but it doesnt mean creating disposable outfits "for some silly fashion fantasies". View More..

Updated On :
Jul 25,2018 2:56 pm
New Delhi, July 25 (IANS) Singer Shalmali Kholgade made an impressive debut in Bollywood with the romantic song "Pareshaan" in 2012. She went on to lend her voice for films starring Deepika Padukone, Anushka Sharma and Jacqueline Fernandez. She says she doesn't want to close the door on Bollywood, but will definitely focus more on independent music as it makes her "very happy". View More..

Updated On :
Jul 23,2018 3:04 pm
New Delhi, July 23 (IANS) Actress Deepika Padukone will be joining the worlds biggest superstars at Madame Tussauds with wax figures in London and Delhi. View More..

Updated On :
Jul 21,2018 2:26 pm
New Delhi, July 21 (IANS) Ace designers Shantanu and Nikhil, who have a long history of giving Indian fashion some finest trends like androgynous fashion and are known for their love affair with drapes, say that couture landscape has become extremely expressive in India in the recent past. View More..

Updated On :
Jul 17,2018 12:22 am
Mumbai, July 17 (IANS) National award-winning filmmaker Vishal Bhardwaj, who has worked with actor Irrfan Khan in several films, says that he keeps talking to the actor who is recovering from cancer and is planning to start shooting film with his once he comes back. View More..

Updated On :
Jul 13,2018 6:10 pm
Mumbai, July 13 (IANS) Bollywood megastar Amitabh Bachchan's extended family on Twitter dropped by over 424,000, while Shah Rukh Khan's followers depleted by over 362,141 and Salman Khan lost 340,884 followers, among other film celebrities as a result of the 'sanitisation' of the micro-blogging platform. View More..

Updated On :
Jul 12,2018 4:32 pm
Mumbai, July 12 (IANS) Sanjay Leela Bhansali's "Padmaavat" and Rajkumar Hirani's "Sanju" are leading the nomination pack for the Indian Film Festival of Melbourne (IFFM) Awards 2018. View More..

Updated On :
Jul 10,2018 7:46 pm
New Delhi, July 10 (IANS) Latha Rajinikanth, the wife of Tamil superstar-turned politician Rajinikanth, will face trial in a case relating to non-payment of outstanding amount of Rs 6.2 crore to an advertising agency, as the Supreme Court on Tuesday set aside the Karnataka High Court order that had quashed the criminal proceedings against her. View More..

Updated On :
Jul 06,2018 12:50 pm
Mumbai, July 6 (IANS) After Bollywood actress Priyanka Chopra, it is actress Deepika Padukone whose Instagram family has grown to 25 million. View More..

Updated On :
Jul 05,2018 5:24 pm
Mumbai, July 5 (IANS) Here's a new feather on Priyanka Chopra's decorated hat. The actress has scored a fan base of 25 million on Instagram, leaving behind Indian icons like Prime Minister Narendra Modi and megastar Amitabh Bachchan's followers on the photo-sharing platform. View More..

Updated On :
Jul 05,2018 12:00 pm
Mumbai, July 5 (IANS) Bollywood star Priyanka Chopra has garnered 25 million followers on Instagram and has thanked her fans for showering her with so much of love. View More..

Updated On :
Jul 03,2018 9:30 pm
New Delhi, July 3 (IANS) The Supreme Court on Tuesday pulled up Latha Rajinikanth, the wife of Tamil superstar-turned politician Rajinikanth, for not complying with its order and her undertaking to repay the outstanding amount of Rs 6.2 crore to an advertising agency. View More..

Updated On :
Jun 24,2018 4:08 pm
Mumbai, June 24 (IANS) A throwback image of Bollywood star Ranveer Singh sporting a funky mohawk hairdo during his childhood, elicited various emotions among his celebrity friends, with Deepika Padukone expressing disbelief with a big "Noooooooo". View More..

Updated On :
Jun 20,2018 2:38 pm
New Delhi, June 20 (IANS) Actor Varun Dhawan saluted a security guard on a television show as a mark of respect for the man's bravery, dedication to duty and family. View More..

Updated On :
Jun 20,2018 11:36 am
New Delhi, June 20 (IANS) This is an exciting year for Shyamal and Bhumika Shodhan as they plan to reach out to more brides in India and abroad. They designer couple also aspires to take Indian crafts and skills to the world as they feel India has been the textile hub of the world for time immemorial. View More..

Updated On :
Jun 16,2018 7:04 pm
Panaji, June 16 (IANS) In a warning to tourists and travellers, the Railways on Saturday issued a public caution stating that tigers and leopards have been sighted along the Castlerock-Kulem rail section near the Goa-Karnataka border. View More..

Updated On :
Jun 15,2018 12:20 pm
Mumbai, June 15 (IANS) Actor Sunny Deol has wished his younger brother Bobby for his latest release "Race 3" and hopes the film is a historical success like "Gadar: Ek Prem Katha" was for him. View More..

Updated On :
Jun 13,2018 9:12 pm
Jaipur, June 13 (IANS) The Shree Rajput Karni Sena has threatened to chop off Rajasthan Education Minister Kiran Maheshwari's nose and ears for allegedly equating Rajputs with "rats". View More..