Deepika Padukone Biography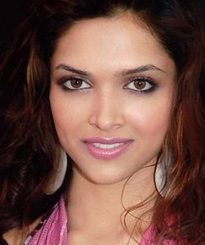 The most charismatic heroine of Bollywood is Deepika Padukone who has made good reputation among millions of viewers in India and abroad.
Her dimpled looks allure the audience and she is considered as queen in the world of glamour.
Deepika Padukone comes from highly talented family. Her father is legendary sports person and gained fame as a badminton player at international level and her mother is working as a travel agent.
Deepika's birthplace is Copenhagen, Denmark. Her family migrated to Bangalore in her childhood. Padukone also has a younger sister, Anisha.
Deepika completed basic education from Sophia High School in Bangalore and achieved her pre-university studies at Mount Carmel College Bangalore.
More On Bollywood
Bollywood Upcoming Movies
Bollywood Stars Biography
Bollywood Stars Latest Event Gallery
Bollywood Top 10 Songs
In her school, she had interest in badminton and participated badminton till the 10th standard at state level but she was not keen to pursue career as a badminton player.
Deepika Padukone entered into the world of films by starting her career through modelling. She was seen in numerous print and television advertisement of Liril, Limca and Close-up.
She was also appointed as a brand ambassador for Jewels of India, a jewellery exhibition and also Face of Maybelline, an international brand. Her photo is also seen in the 2006 Kingfisher Swimsuit Calendar.
She entered the film industry as supermodel and then turned to well-known and charming actress. She passed all these stages with great flamboyance.
She started her acting career in Bollywood with outstanding film Om Shanti Om (2007) that featured superstar Sharukh Khan. After first appearance in runaway success in 'Om Shanti Om, Deepika could not get film of her taste.
She signed many films such as Break Ke Baad, Karthik Calling Karthik, 'Khelein Hum Jee Jaan Sey and Lafangey Parindey. She was also seen in Bachna Ae Haseeno opposite Ranbir Kapoor. However these films were average and she could win any awards.
Even then, producers were interested to take Deepika Padukone as a heroine because she has good persona and the ability to make a movie box office success.
Deepika Padukone's looks and her superb acting made her outstanding heroine, in film Chennai Express, where she played lead role opposite Shah Rukh Khan. The movie broke several Bollywood records. Deepika played her character with charm and kindness.
In her acting, her confidence level is very high that worked as a positive to outshine her as most stunning and glamorous heroines of Bollywood.
Many critics claim that Deepika Padukone has great potential to turn the film to huge commercials success.
This dazzling Bollywood heroine is touching new height of success with Chennai Express. She gave many blockbuster films in 2013 with 'Race 2', 'Yeh Jawaani Hai Deewani'.
Deepika Padukone' unique trait is that she is fully aware of her life goals and accepts the challenging roles to make distinct position among Bollywood heroines.
2013 year end film Goliyon Ki Raasleela: Ramleela opposite actor Ranveer Singh was a big success, for this film Deepika won Screen and Filmfare Award for Best Actress. It was one of the highest grosser films of 2013.
Deepika starrer opposite Superstar Rajnikant in film Kochadaiiyan, a period film directed by the superstar's daughter Saundarya. Deepika had another release opposite actor Arjun Kapoor in Finding Fanny, this film received critical acclaim and earned average at Box Office.
Actress Deepika Padukone had a big release during Diwali in 2014, starring opposite Shahrukh Khan in Happy New Year. This film received mixed reviews but was a commercial success at Box Office.
Deepika has three upcoming projects to the kitty, first one is Piku opposite actor Irfan Khan, second one is Tamasha opposite Ranbir Kapoor and the third one is Bajirao Mastani opposite Ranveer Singh.
Deepika is grown as the most successful actress in Bollywood, she is also seen in several ad endorsements and is names as "World's Sexiest Women" by Indian Edition of FHM.
Deepika Padukone Latest News
Updated On :
Oct 24,2016 5:10 pm
Mumbai, Oct 24 (IANS) Actor Shahid Kapoor, who earned critical acclaim for his performances in films like "Kaminey", "Haider" and "Udta Punjab", says his best is yet to come. View More..

Updated On :
Oct 24,2016 2:40 am
Mumbai, Oct 24 (IANS) Actor Shahid Kapoor says that theatre is a beautiful platform, but he feels he is not good enough to be on the stage right now. View More..

Updated On :
Oct 20,2016 6:14 pm
Mumbai, Oct 20 (IANS) Bollywood star Hrithik Roshan, who fronts a new campaign #EverydayHeroes, which celebrates real life people who have bravely spoken up, overcome prejudices and biases against mental illnesses and sought help, says he is proud of Deepika Padukone who opened up about her struggle with depression despite her celebrity status. View More..

Updated On :
Oct 18,2016 6:32 pm
Mumbai, Oct 18 (IANS) Television actor Arjun Bijlani says he was an ardent fan of Bollywood actress Deepika Padukone, but finds actress Alia Bhatt cuter than all the other actresses in the Hindi film industry. View More..

Updated On :
Oct 15,2016 4:36 pm
Mumbai, Oct 15 (IANS) He would love to work with Deepika Padukone, and has "quite liked" Jacqueline Fernandez. West Indies cricketer and singer Dwayne Bravo aka DJ Bravo says he would love to feature in a Hindi film, especially a Karan Johar directorial, if given a chance. View More..

Updated On :
Oct 13,2016 12:44 pm
Mumbai, Oct 13 (IANS) Actress Deepika Padukone, who will be launching "Bigg Boss 10" with Salman Khan, says she wants to be locked inside the Bigg Boss house with the whole cast of her Hollywood maiden project "xXx: The Return Of Xander Cage", including Vin Diesel. View More..

Updated On :
Oct 11,2016 3:06 pm
Mumbai, Oct 11 (IANS) Deepika Padukone will be joining superstar Salman Khan to launch the tenth season of controversial reality TV show "Bigg Boss". The actress says she will be getting "Hollywood's action and thrill" to the launch event. View More..

Updated On :
Oct 10,2016 5:40 pm
New Delhi, Oct 10 (IANS) India needs to move from mortality figures as the only indicator of population's health, and should also consider thosee suffering from chronic health conditions including mental disorders, Minister of State for Health and Family Welfare Anupriya Patel said on Monday. View More..

Updated On :
Oct 10,2016 2:00 pm
Mumbai, Oct 10 (IANS) Production banner Viacom18 Motion Pictures on Monday announced its association with Sanjay Leela Bhansali for the upcoming magnum opus "Padmavati". View More..

Updated On :
Oct 10,2016 12:46 pm
Singapore, Oct 10 (IANS) Be it Anupam Kher, Ali Fazal, Priyanka Chopra or Deepika Padukone, the common thread tying these Bollywood actors together are their global forays. Irrfan Khan, who has also worked with some of the biggest names abroad, says people from Hollywood are now on a constant lookout for Indian talent. View More..

Updated On :
Oct 06,2016 12:14 pm
Mumbai, Oct 6 (IANS) Actress Deepika Padukone, who is gearing up for the release of her debut international film "XxX: The Return Of Xander Cage", has described her character as reckless, fearless and relentless. View More..

Updated On :
Oct 03,2016 3:44 pm
New Delhi, Oct 3 (IANS) Actress Diana Penty has attributed her entry into Bollywood to her modelling career. View More..

Updated On :
Oct 02,2016 6:40 pm
Mumbai, Oct 2 (IANS) Veteran actress Asha Parekh, who turned 74 on Sunday, believes that she is still a child at heart and that she never lost her innocence. View More..

Updated On :
Sep 22,2016 5:48 pm
Mumbai, Sep 22 (IANS) Actress Deepika Padukone's aim is to look ahead in life, and she says she wants to learn and grow with every experience. View More..

Updated On :
Sep 22,2016 5:40 pm
Mumbai, Sep 22 (IANS) Actress Kriti Sanon says Bollywood actresses like Kangna Ranaut, Deepika Padukone and Sonam Kapoor inspire her a lot in terms of fashion. View More..

Updated On :
Sep 21,2016 12:58 pm
New Delhi, Sep 21 (IANS) New York-based designer Prabal Gurung will visit India in October to present his line that will be launched at Mumbai's Le Mill fashion concept store. This will be the first time in eight years that the designer's line will be available in India. View More..

Updated On :
Sep 20,2016 12:58 pm
New Delhi, Sep 20 (IANS) Deepika Padukone, who will soon make her Hollywood debut with "xXx: The Return of Xander Cage" and is also one of the highest-paid actresses in the world according to Forbes magazine, says that she tries to be part of scripts that would hopefully live on for many years. View More..

Updated On :
Sep 19,2016 1:08 pm
Bangalore, Sep 19 (IANS) Why can't we smile more, asks Bollywood actress Deepika Padukone, who feels that a smile can well do what a thousand words cannot. View More..

Updated On :
Sep 15,2016 10:04 pm
Mumbai, Sep 15 (IANS) "Beiiman Love" helmer Rajeev Chaudhury thinks actress Sunny Leone has enough talent to be a mainstream heroine. View More..

Updated On :
Sep 15,2016 1:58 pm
Los Angeles, Sep 15 (IANS) Bollywood star Priyanka Chopra has become the first Indian film celebrity to enter Forbes magazine's list of highest paid TV actresses in the world. View More..