Deepika Padukone Biography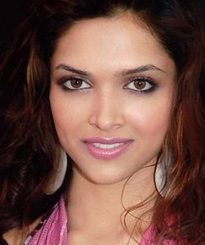 The most charismatic heroine of Bollywood is Deepika Padukone who has made good reputation among millions of viewers in India and abroad.
Her dimpled looks allure the audience and she is considered as queen in the world of glamour.
Deepika Padukone comes from highly talented family. Her father is legendary sports person and gained fame as a badminton player at international level and her mother is working as a travel agent.
Deepika's birthplace is Copenhagen, Denmark. Her family migrated to Bangalore in her childhood. Padukone also has a younger sister, Anisha.
Deepika completed basic education from Sophia High School in Bangalore and achieved her pre-university studies at Mount Carmel College Bangalore.
More On Bollywood
Bollywood Upcoming Movies
Bollywood Stars Biography
Bollywood Stars Latest Event Gallery
Bollywood Top 10 Songs
In her school, she had interest in badminton and participated badminton till the 10th standard at state level but she was not keen to pursue career as a badminton player.
Deepika Padukone entered into the world of films by starting her career through modelling. She was seen in numerous print and television advertisement of Liril, Limca and Close-up.
She was also appointed as a brand ambassador for Jewels of India, a jewellery exhibition and also Face of Maybelline, an international brand. Her photo is also seen in the 2006 Kingfisher Swimsuit Calendar.
She entered the film industry as supermodel and then turned to well-known and charming actress. She passed all these stages with great flamboyance.
She started her acting career in Bollywood with outstanding film Om Shanti Om (2007) that featured superstar Sharukh Khan. After first appearance in runaway success in 'Om Shanti Om, Deepika could not get film of her taste.
She signed many films such as Break Ke Baad, Karthik Calling Karthik, 'Khelein Hum Jee Jaan Sey and Lafangey Parindey. She was also seen in Bachna Ae Haseeno opposite Ranbir Kapoor. However these films were average and she could win any awards.
Even then, producers were interested to take Deepika Padukone as a heroine because she has good persona and the ability to make a movie box office success.
Deepika Padukone's looks and her superb acting made her outstanding heroine, in film Chennai Express, where she played lead role opposite Shah Rukh Khan. The movie broke several Bollywood records. Deepika played her character with charm and kindness.
In her acting, her confidence level is very high that worked as a positive to outshine her as most stunning and glamorous heroines of Bollywood.
Many critics claim that Deepika Padukone has great potential to turn the film to huge commercials success.
This dazzling Bollywood heroine is touching new height of success with Chennai Express. She gave many blockbuster films in 2013 with 'Race 2', 'Yeh Jawaani Hai Deewani'.
Deepika Padukone' unique trait is that she is fully aware of her life goals and accepts the challenging roles to make distinct position among Bollywood heroines.
2013 year end film Goliyon Ki Raasleela: Ramleela opposite actor Ranveer Singh was a big success, for this film Deepika won Screen and Filmfare Award for Best Actress. It was one of the highest grosser films of 2013.
Deepika starrer opposite Superstar Rajnikant in film Kochadaiiyan, a period film directed by the superstar's daughter Saundarya. Deepika had another release opposite actor Arjun Kapoor in Finding Fanny, this film received critical acclaim and earned average at Box Office.
Actress Deepika Padukone had a big release during Diwali in 2014, starring opposite Shahrukh Khan in Happy New Year. This film received mixed reviews but was a commercial success at Box Office.
Deepika has three upcoming projects to the kitty, first one is Piku opposite actor Irfan Khan, second one is Tamasha opposite Ranbir Kapoor and the third one is Bajirao Mastani opposite Ranveer Singh.
Deepika is grown as the most successful actress in Bollywood, she is also seen in several ad endorsements and is names as "World's Sexiest Women" by Indian Edition of FHM.
Deepika Padukone Latest News
Updated On :
Dec 17,2017 1:26 pm
New Delhi, Dec 17 (IANS) Mia Michaels has worked with Madonna, Ricky Martin, Celine Dion and Tom Cruise. Now, the Emmy Award-winning choreographer wants to make a mark in Bollywood and says she would like to work with Indian actress Deepika Padukone. View More..

Updated On :
Dec 12,2017 12:04 pm
Mumbai, Dec 12 (IANS) Producer Ritesh Sidhwani says that actress Deepika Padukone is not a part of the "Don" franchise. View More..

Updated On :
Dec 11,2017 4:10 pm
Mumbai, Dec 11 (IANS) Bollywood beauty Madhuri Dixit feels that among the current crop of actresses, Deepika Padukone -- who will next be seen in the controversial period drama "Padmavati" -- has an aura best suited for historical characters. View More..

Updated On :
Dec 11,2017 12:12 pm
Mumbai, Dec 11 (IANS) Actress Kareena Kapoor Khan says women are capable of fighting out of every situation in life. View More..

Updated On :
Dec 08,2017 3:18 pm
Mumbai, Dec 8 (IANS) Actor Shahid Kapoor, who plays one of the three key characters in "Padmavati", has thanked his "Rangoon" co-star Kangana Ranaut for extending her support to the controversial film, and said creative people shouldn't be scared. View More..

Updated On :
Dec 08,2017 12:06 pm
Mumbai, Dec 8 (IANS) Actress Kangana Ranaut, who never minces words, has opposed the threats issued to "Padmavati" actress Deepika Padukone, and said patriarchy in the society needs to be attacked. View More..

Updated On :
Dec 07,2017 1:52 pm
Mumbai, Dec 7 (IANS) Actor Shahid Kapoor, one of the three lead actors of controversial film "Padmavati", hopes the audience understands his part as Rawal Ratan Singh. He feels it's a character that would make people want to be "better" in today's time. View More..

Updated On :
Dec 07,2017 11:34 am
Mumbai, Dec 7 (IANS) Actress Priyanka Chopra has been named 'Sexiest Asian Woman' for the fifth time in a row. She feels flattered. View More..

Updated On :
Dec 05,2017 4:22 pm
Abu Dhabi, Dec 5 (IANS) New York-based Nepalese designer Prabal Gurung, who has designed the uniform for the Grid Girls for Formula 1 Etihad Airways Abu Dhabi Grand Prix, says fashion is not restricted to the red carpet or the runway anymore. View More..

Updated On :
Dec 02,2017 5:56 pm
New Delhi, Dec 2 (IANS) Actress Raveena Tandon, who has slammed the protests and violence against the release of filmmaker Sanjay Leela Bhansalis "Padmavati", on Saturday said that politics has taken a "very strong hold" on everything today. View More..

Updated On :
Dec 01,2017 3:28 pm
New Delhi, Dec 1 (IANS) Prime Minister Narendra Modi is the most searched personality on Yahoo India this year, followed by late veteran actor Vinod Khanna and US President Donald Trump, the company said on Friday. View More..

Updated On :
Dec 01,2017 1:40 pm
Mumbai, Dec 1 (IANS) Bollywood superstar Salman Khan, who will be seen on screen once again with Katrina Kaif in "Tiger Zinda Hai", says her dedication has helped her become a dancer who beats "hollow" the likes of Priyanka Chopra and Deepika Padukone. View More..

Updated On :
Nov 30,2017 11:14 pm
Mumbai, Nov 30 (IANS) Film director and author Jyotin Goel says threatening a filmmaker on a film is really horrifying and violence against someone's opinion is the end of civilization. View More..

Updated On :
Nov 30,2017 8:22 pm
New Delhi, Nov 30 (IANS) In the midst of a raging controversy over his film "Padmavati", director Sanjay Leela Bhansali on Thursday appeared before a Parliamentary committee here and maintained that the row over the yet-to-be released movie was just based on rumours, strongly rejecting charges that he had distorted historical facts about the 16th century Rajput queen. View More..

Updated On :
Nov 30,2017 6:32 pm
New Delhi, Nov 30 (IANS) Superstar Salman Khan finds it confusing to gauge the right and the wrong in the row over "Padmavati". However, he said a controversy around a film only leads to loss. View More..

Updated On :
Nov 30,2017 3:56 pm
Pune, Nov 30 (IANS) Actor Nana Patekar on Thursday said threats to actress Deepika Padukone and filmmaker Sanjay Leela Bhansali regarding the release of their controversial film "Padmavati" are "wrong and unacceptable". View More..

Updated On :
Nov 29,2017 6:28 pm
Lucknow, Nov 29 (IANS) Even as the controversy over Sanjay Leela Bhansali's 'Padmavati' is yet to die down, a dance by Aparna Yadav, a daughter-in-law of Samajwadi Party leader Mulayam Singh Yadav, on the movie's song has created a political furore. View More..

Updated On :
Nov 29,2017 5:50 pm
Gurugram, Nov 29 (IANS) A Haryana BJP leader who announced a Rs 10 crore award to behead Bollywood filmmaker Sanjay Leela Bhansali and actress Deepika Padukone for their role in "Padmavati" on Wednesday resigned as the party's Chief Media Coordinator in the state. View More..

Updated On :
Nov 29,2017 12:32 pm
Panaji, Nov 29 (IANS) They don't know fact from fiction about fabled Rajput queen Padmavati, but the uproar over Sanjay Leela Bhansali's "Padmavati" has made visiting international movie talent here sit up and take note of how "autocratic" and "dangerous" voices and actions are infringing on freedom of expression in India's film industry. View More..

Updated On :
Nov 28,2017 6:16 pm
Mumbai, Nov 28 (IANS) Designer Nikhil Thampi, whose designs have been worn by celebrities like Deepika Padukone, Kareena Kapoor Khan and Katrina Kaif, says his transformation from a psychology student to a designer was not smooth. View More..