Bipasha basu Biography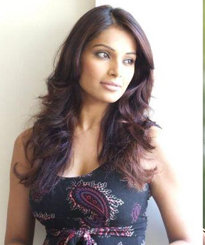 Bipasha Basu is a very talented Indian actress that has an eye-catching persona. Her gorgeous, sexy look and smiling face magnetizes fans when she appears on screen. She has left memorable image on audiences through her numerous performances.
Bipasha Basu was born in New Delhi on 7 January, 1979 but later her family shifted to Calcutta. Even though Bipasa was brought up in a Bengali family, she can speak Hindi and English with ease.
She has two sisters, one elder and other younger to her. Bibasa had a successful modelling career before joining film industry. She has got success in the films by earning the top position in the world of glamour.
In her modelling career, she was spotted by another model and she signed up for a local beauty contest. At the age of 17, she won this contest and got a contract by the famed Ford Company.
After her achievement as the Ford Supermodel, she was crowned as Miss Vivacious sponsored by Tulips. Bipasa Basu started acting in films since 2001 and her first movie was 'Ajnabee,' that turned out to be a huge success. Her acting prowess is visible in numerous hit films.
She glitters in the film industry through her brilliant performances in films like 'Raaz', 'Jism', 'No Entry', 'Phir Herapheri', 'Corporate' and 'Dhoom 2,' where she also did playback singing.
More On Bollywood
Bollywood Upcoming Movies
Bollywood Stars Biography
Bollywood Stars Latest Event Gallery
Bollywood Top 10 Songs
These films did very well at the box office, and gave Bipasa a new height in the Indian cinema.
He film Raaz was highly praised by public and for superb performance, Bipasa was nominated for first Filmfare Best Actress. She has also appeared in two music videos, and was jury member in the 2004 Femina Miss India beauty pageant.
In her personal life she was once close to Dinoo Maurya. After that she became was friends with John Abraham but had breakup due to some issues. . Bipasha Basu in her early life was not considered beautiful due to her dark complexion.
This made her motivated to take up the challenge to become a highly reputed and beautiful heroine of Indian cinema. She has proved herself and she is now considered as most glamorous heroine of Indian cinema.
Bipasha Basu Latest News
Updated On :
Dec 04,2016 11:56 pm
Mumbai, Dec 4 (IANS) Shoojit Sircar's critically-acclaimed "Pink" bagged as many as four awards, including for the Best Film, at the 23rd Star Screen Awards 2016 here on Sunday. View More..

Updated On :
Nov 24,2016 12:16 pm
Mumbai, Nov 24 (IANS) Actor Hrithik Roshan, whose film "Dhoom 2" has completed 10 yeras of its release in Hindi filmdom, says it will always be a milestone for him. View More..

Updated On :
Nov 15,2016 4:32 pm
Mumbai, Nov 15 (IANS) Actress Bipasha Basu, who made her TV debut with horror reality TV series "Darr Sabko Lagta Hai", says shooting for long TV shows is difficult. View More..

Updated On :
Oct 30,2016 2:20 pm
Mumbai, Oct 30 (IANS) Bollywood members like Amitabh Bachchan, Priyanka Chopra, Aamir Khan and Nawazuddin Siddiqui took to Twitter to wish their fans and followers a progressive and joyous Diwali, and urged them to go easy on crackers. View More..

Updated On :
Oct 24,2016 2:44 pm
Surat, Oct 24 (IANS) Actress Bipasha Basu and acid attack victim Reshma Qureshi promoted Archana Kochhars cause of all beauty inclusion and supported the initiative of "Make Love Not Scars" by walking for the designer at the Digital Surat Couture show here. View More..

Updated On :
Sep 16,2016 11:08 pm
Film: "Raaz Reboot"; Starring: Emraan Hashmi, Gaurav Arora, Kriti Kharbanda; Directed by Vikram Bhatt; Rating: ***(3 Stars) View More..

Updated On :
Sep 07,2016 1:50 pm
Mumbai, Sep 7 (IANS) Actress Radhika Apte is celebrating her 31st birthday on Wednesday dubbing for her upcoming film "Bombairiya" and rehearsing for a performance. View More..

Updated On :
Sep 06,2016 6:14 pm
Mumbai, Sep 6 (IANS) Actor Karan Kundra is excited to host " MTV Love School 2" with his girlfriend and actress-singer Anusha Dandekar. View More..

Updated On :
Aug 30,2016 12:58 pm
Mumbai, Aug 30 (IANS) A Made in Assam show, northeastern models, stalls from Arunachal Pradesh, a plus-size show, inspiration from Benaras and textiles from different parts of India -- the Winter/Festive edition of Lakme Fashion Week (LFW) showcased the increasing diversity in the Indian fashion industry. View More..

Updated On :
Aug 07,2016 1:46 pm
New Delhi, Aug 7 (IANS) Popular photographer Dabboo Ratnani, who brings out an annual calendar featuring Bollywood stars, says celebrity photo-shoots were "simpler" earlier as now "a lot" goes into their production. View More..

Updated On :
Aug 07,2016 1:20 pm
Mumbai, Aug 7 (IANS) On the occasion of Friendship Day, which falls this year on Sunday, Bollywood celebrities like Amitabh Bachchan, Karan Johar and Sonam Kapoor shared their love for their friends who have stood by them through thick and thin. View More..

Updated On :
Aug 03,2016 2:22 pm
Mumbai, Aug 3 (IANS) Actor-filmmaker Pooja Bhatt has began casting for the third instalment of Bollywood's erotic thriller franchise "Jism". View More..

Updated On :
Jul 29,2016 6:04 pm
Mumbai, July 29 (IANS) Bollywood celebrities like Shabana Azmi, Hrithik Roshan and Farhan Akhtar have given a thumbs up to a video titled "Kids For Tigers", helmed by actress Dia Mirza. View More..

Updated On :
Jul 27,2016 9:18 pm
Mumbai, July 27 (IANS) Music composer-singer Raghav Sachar, who has composed music in films after a substantial gap, says that he was never away for a long time, and was busy with his concerts and independent music. View More..

Updated On :
Jul 18,2016 1:10 pm
Mumbai, July 18 (IANS) Actress Priyanka Chopra turned 34 on Monday and Bollywood stars like Alia Bhatt, Abhishek Bachchan and Bipasha Basu along with her US TV "Qauntico" co-star Li Jun Li sent love on her birthday. View More..

Updated On :
Jul 15,2016 11:20 am
Mumbai, July 15 (IANS) Bollywood celebrities like Akshay Kumar, Madhur Bhandarkar and Preity Zinta on Friday took to twitter to express shock and condemn the terror attack in Nice, France. View More..

Updated On :
Jul 07,2016 2:24 pm
Mumbai, July 7 (IANS) Filmmaker Vikram Bhatt says he has accepted actor Kamaal R. Khan's apology simply because he apologised and that it takes a lot of courage for someone to apologise in the public space. View More..

Updated On :
Jul 03,2016 2:34 pm
Mumbai, July 3 (IANS) Actor Boman Irani is joyous about becoming grandfather after his son Danesh and daughter-in-law Reah welcomed their first child. View More..

Updated On :
Jul 03,2016 1:34 pm
Mumbai, July 3 (IANS) Actor Kamaal R. Khan, who has been in news after filmmaker Vikram Bhatt slapped a defamation case against him for his derogatory remarks towards women in showbiz, has apologised for his doing. View More..

Updated On :
Jun 27,2016 5:26 pm
Mumbai, June 27 (IANS) Filmmaker Vikram Bhatt, who recently filed a defamation case against Kamaal R. Khan, on Monday slammed the actor for making derogatory remarks and lewd comments about Bollywood actresses on social media. He feels it's time to fight Khan's comments to safeguard the industry's women. View More..