Aishwarya Rai Biography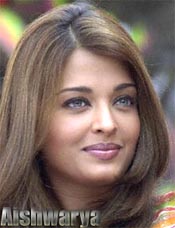 The most beautiful Miss World pageant in 1994, Aishwarya Rai, has charismatic persona in Indian Cinema. She was born on November 1, 1973 in Mangalore, Karnataka to Krishnaraj Rai (Father) and mother Brindya.
During her film career, Aishwarya Rai had her first appearance in critically applauded Tamil film, Iruvar by Mani Ratnam. She played dual role in the film along with Mohanlal and Tabu.
Her twin role was highly praised by the audience.
n Bollywood, she made entry with Rahul Rawail's film, 'Aur Pyaar Ho Gaya' but this film did not work well due to poor publicity.
Her third Tamil-language film, 'Jeans' produced by S. Shankar got huge success. In the film, she also played a double role next to Prashanth. This movie helped her to became popular heroine and her career graph ascended.
More On Bollywood
Bollywood Upcoming Movies
Bollywood Stars Biography
Bollywood Stars Latest Event Gallery
Bollywood Top 10 Songs
She gave many blockbuster films that include Taal, Devdas, Guru, Jodha Akbar and Dhoom 2. Though she had a very successful acting career she had many setbacks in her personal life, especially in relationship with superstar Salman Khan whom she met on the sets of Hum Dil De Chuke Sanam (1999).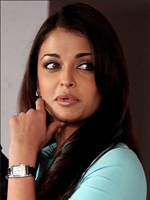 Ash was very disturbed with the behaviour of Salman and in 2001 she flashed the news that Salman was harassing her. After her breakup with Salman, Ashwariya had a brief relationship with Vivek Oberoi, but this relationship did not continue for long.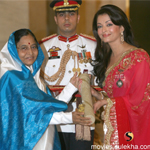 In 2007, Aishwarya Rai acted in film 'Guru' opposite Abhishek Bachcha and on its sets they developed close relationships.
This turned out to become closer and they soon married. This talented couple now has a daughter named Aaradhya.
Aishwarya was chosen Femina Miss India and she had represented the country in the Miss World preliminaries.
She was elected Miss World for 1994-95 and served as an international ambassadress for India until the end of 1995.
She also gained the title of Best Actress by Filmfare and Zee Cine for her superb performance in Hum Dil De Chuke Sanam produced by Sanjay Leela Bansali.
Aishwarya Rai was elected for Film Fare's Best Supporting Actress Award in film, Hamara Dil Aapke Paas Hai by Satish Kaushik.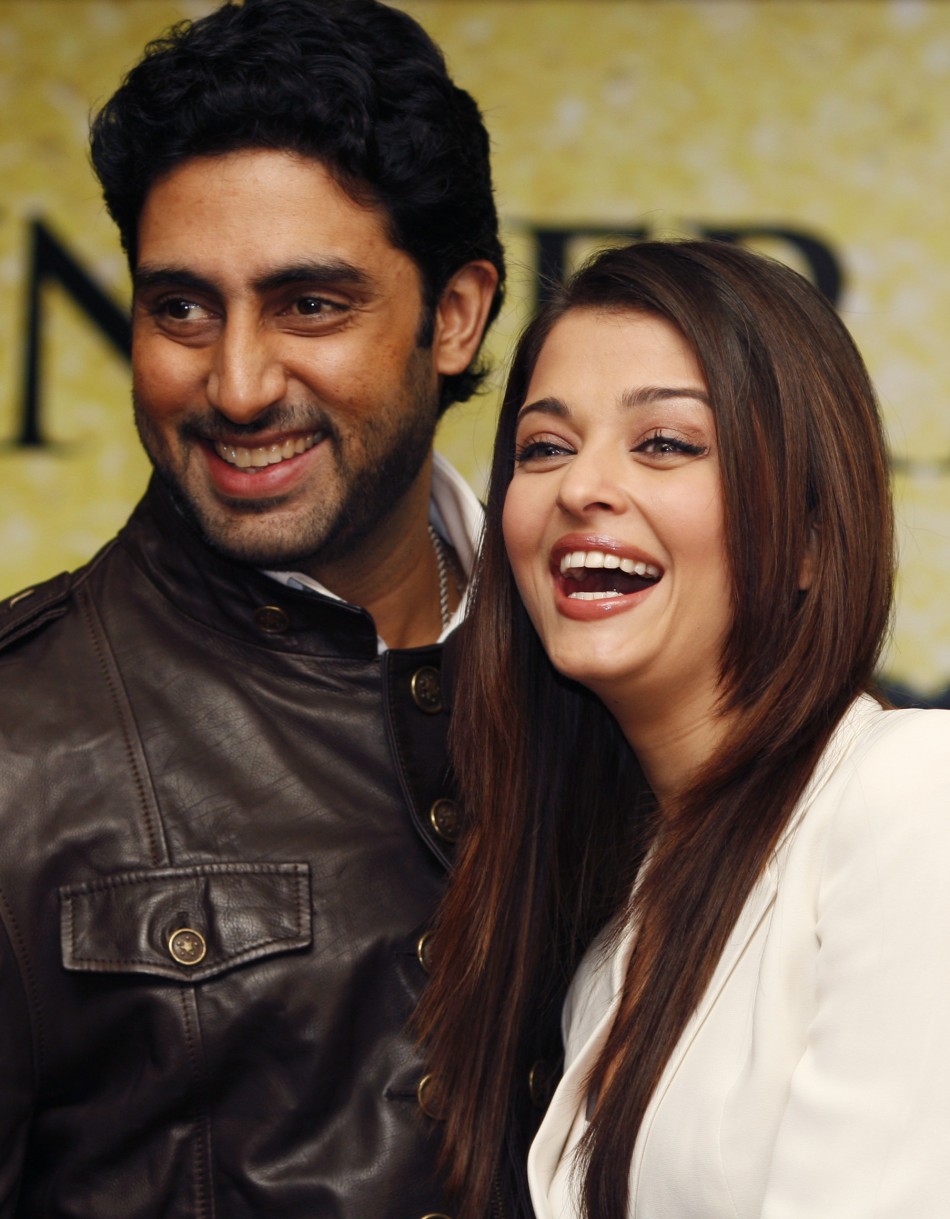 In her acting profession, she gathered many awards and associated for advertisement with numerous companies. She was named ambassador and international "Face of L'Oreal".
In the year of 2004, Indian government invited her to the global competition for the "New Seven Wonders of the World" to announce the name of 'Taj Mahal.'
Aishwarya Rai became the first female Bollywood celebrity immortalized at Madame Tussaud's Wax museum in London.
Aishwarya has extraordinary features that allure the masses who are eagerly waiting for her next release.
Aishwarya Rai Latest News
Updated On :
Dec 10,2017 3:28 pm
Mumbai, Dec 10 (IANS) Actor Anil Kapoor, rumoured to be playing on-screen father to Salman Khan in "Race 3", says he is even open to playing dad to megastar Amitabh Bachchan in a film. View More..

Updated On :
Dec 05,2017 11:20 am
Mumbai, Dec 5 (IANS) Veteran actor Shashi Kapoor, who passed away at a city hospital here a day ago, will be cremated on Tuesday amid rains and cold as Cyclone Ockhi lashes the city's shores. View More..

Updated On :
Dec 03,2017 3:32 pm
New Delhi, Dec 3 (IANS) Winter is all about wearability and comfort, but don't make it an excuse to let go of the style quotient. Break away from conventional silhouettes and experiment with versatile trends like embroidered capes or structured peplums to beat the chill, say fashion gurus. View More..

Updated On :
Nov 25,2017 3:22 pm
Mumbai, Nov 25 (IANS) Actor Hrithik Roshan says working on "Dhoom 2" was an inspiring experience. View More..

Updated On :
Nov 24,2017 2:32 pm
New Delhi, Nov 24 (IANS) Veteran fashion designer Ritu Kumar says it is important to lower the Goods and Services Tax (GST) on handlooms to sustain the sector and improve the livelihood of craftspeople. View More..

Updated On :
Nov 21,2017 5:32 pm
Mumbai, Nov 21 (IANS) Miss World 2017 Manushi Chhillar is a hardworking girl and diligently follows a holistic beauty regime, says Amit Karkhanis, her official skincare expert. View More..

Updated On :
Nov 20,2017 1:38 pm
Mumbai, Nov 20 (IANS) Bollywood superstar Shah Rukh Khan says his 4-year-old son AbRam believes that megastar Amitabh Bachchan is his grandfather. View More..

Updated On :
Nov 18,2017 11:42 pm
Sanya (China), Nov 18 (IANS) India's Manushi Chhillar on Saturday won the coveted "Miss World 2017" title at a glittering event here, ending 16 years of drought for India at the international pageant. View More..

Updated On :
Nov 16,2017 11:28 am
Mumbai, Nov 16 (IANS) Megastar Amitabh Bachchan says that his granddaughter Aaradhya's presence brings a lot of happiness in their home and life. View More..

Updated On :
Nov 10,2017 1:26 pm
Mumbai, Nov 10 (IANS) Superstar Salman Khan's "Race 3" and actress Aishwarya Rai Bachchan's upcoming film "Fanney Khan" will clash at the box office on Eid-ul-Fitr next June. View More..

Updated On :
Nov 06,2017 7:42 pm
Mumbai, Nov 6 (IANS) Bollywood actress Aishwarya Rai-Bachchan will sponsor free meals for 1000 underprivileged children under the Annamrita Midday Meal Scheme of the International Society for Krishna Consciousness (ISKCON), an official said here on Monday. View More..

Updated On :
Nov 06,2017 12:42 pm
Mumbai, Nov 6 (IANS) Veteran actor Anil Kapoor says he has been a lifelong fan of his younger brother Sanjay. View More..

Updated On :
Nov 06,2017 11:36 am
Mumbai, Nov 6 (IANS) An assistant director was injured on the set of Bollywood film "Fanney Khan" during the shoot here. View More..

Updated On :
Nov 01,2017 4:08 pm
Mumbai, Nov 1 (IANS) Actor Anil Kapoor says had Padmini Kolhapure not agreed to work with him in "Woh 7 Din", he wouldn't have been where he is today. View More..

Updated On :
Oct 31,2017 1:04 pm
Mumbai, Oct 31 (IANS) Mrs India Earth 2017 winner Shweta Chaudhary says she is open to do all kind of roles in Bollywood. View More..

Updated On :
Oct 28,2017 5:28 pm
Mumbai, Oct 28 (IANS) Filmmaker Karan Johar, who had a hard time in releasing his "Ae Dil Hai Mushkil" (ADHM) due to the presence of Pakistani actor Fawad Khan, says the project will always "remain special" to his "heart". View More..

Updated On :
Oct 28,2017 3:08 am
Dubai, Oct 28 (IANS) Megastar Rajinikanth, who attended the grand audio launch of his upcoming 3D sci-fi entertainer "2.0" with the cast and crew here, said he feels sad that the younger generation of India is forgetting our culture and tradition. View More..

Updated On :
Oct 26,2017 1:48 pm
Mumbai, Oct 26 (IANS) Megastar Amitabh Bachchan mourned the death of actress Rani Mukerji's father Ram Mukerji and said death can never be pleasant. View More..

Updated On :
Oct 25,2017 10:06 pm
Mumbai, Oct 25 (IANS) The entire Bollywood, including the Bachchan and Kapoor clans, was spotted at the prayer meet for Ram Mukherjee, father of actress Rani Mukerji, on Wednesday. View More..

Updated On :
Oct 24,2017 11:28 pm
Mumbai, Oct 24 (IANS) A fire broke out on one floor of the La Mer building in Bandra here. Actress Aishwarya Rai Bachchan's mother and star cricketer Sachin Tendulkar's in-laws stay in the building. View More..