Aishwarya Rai Biography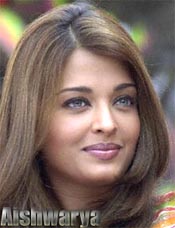 The most beautiful Miss World pageant in 1994, Aishwarya Rai, has charismatic persona in Indian Cinema. She was born on November 1, 1973 in Mangalore, Karnataka to Krishnaraj Rai (Father) and mother Brindya.
During her film career, Aishwarya Rai had her first appearance in critically applauded Tamil film, Iruvar by Mani Ratnam. She played dual role in the film along with Mohanlal and Tabu.
Her twin role was highly praised by the audience.
n Bollywood, she made entry with Rahul Rawail's film, 'Aur Pyaar Ho Gaya' but this film did not work well due to poor publicity.
Her third Tamil-language film, 'Jeans' produced by S. Shankar got huge success. In the film, she also played a double role next to Prashanth. This movie helped her to became popular heroine and her career graph ascended.
More On Bollywood
Bollywood Upcoming Movies
Bollywood Stars Biography
Bollywood Stars Latest Event Gallery
Bollywood Top 10 Songs
She gave many blockbuster films that include Taal, Devdas, Guru, Jodha Akbar and Dhoom 2. Though she had a very successful acting career she had many setbacks in her personal life, especially in relationship with superstar Salman Khan whom she met on the sets of Hum Dil De Chuke Sanam (1999).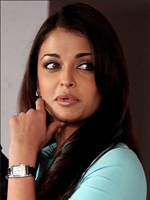 Ash was very disturbed with the behaviour of Salman and in 2001 she flashed the news that Salman was harassing her. After her breakup with Salman, Ashwariya had a brief relationship with Vivek Oberoi, but this relationship did not continue for long.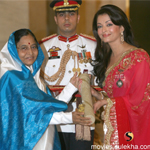 In 2007, Aishwarya Rai acted in film 'Guru' opposite Abhishek Bachcha and on its sets they developed close relationships.
This turned out to become closer and they soon married. This talented couple now has a daughter named Aaradhya.
Aishwarya was chosen Femina Miss India and she had represented the country in the Miss World preliminaries.
She was elected Miss World for 1994-95 and served as an international ambassadress for India until the end of 1995.
She also gained the title of Best Actress by Filmfare and Zee Cine for her superb performance in Hum Dil De Chuke Sanam produced by Sanjay Leela Bansali.
Aishwarya Rai was elected for Film Fare's Best Supporting Actress Award in film, Hamara Dil Aapke Paas Hai by Satish Kaushik.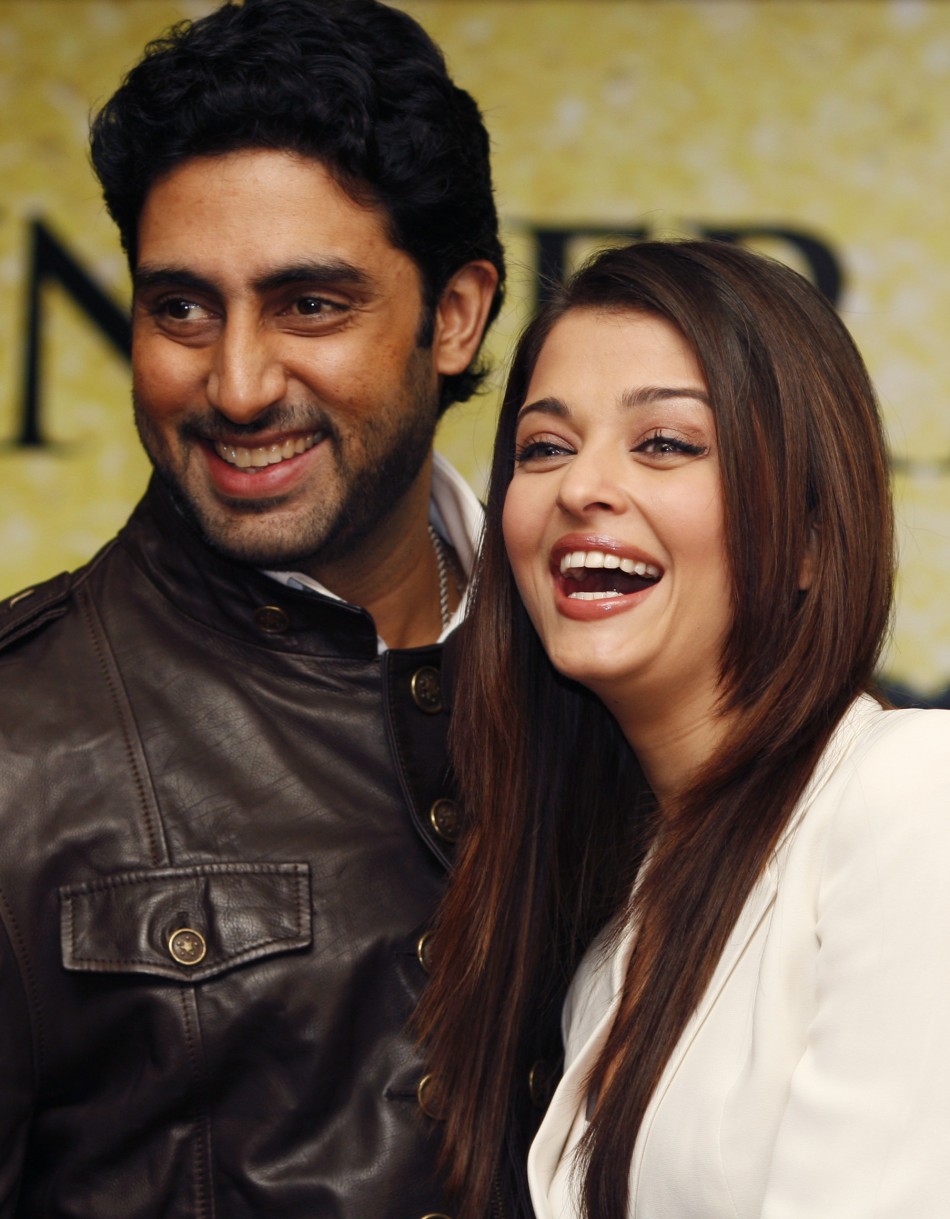 In her acting profession, she gathered many awards and associated for advertisement with numerous companies. She was named ambassador and international "Face of L'Oreal".
In the year of 2004, Indian government invited her to the global competition for the "New Seven Wonders of the World" to announce the name of 'Taj Mahal.'
Aishwarya Rai became the first female Bollywood celebrity immortalized at Madame Tussaud's Wax museum in London.
Aishwarya has extraordinary features that allure the masses who are eagerly waiting for her next release.
Aishwarya Rai Latest News
Updated On :
Mar 27,2017 11:30 am
Mumbai, March 27 (IANS) Filmmaker Karan Johar has debunked all rumours about his next directorial venture and said that all "conjectures" are untrue. View More..

Updated On :
Mar 25,2017 5:32 pm
Mumbai, March 25 (IANS) Bollywood actress Deepika Padukone was on Saturday officially announced as a newly appointed global ambassador of beauty brand LOréal Paris, joining the likes of Jane Fonda, Blake Lively, Julianne Moore, Susan Sarandon and Aishwarya Rai Bachchan. View More..

Updated On :
Mar 20,2017 2:06 pm
Mumbai, March 20 (IANS) Megastar Amitabh Bachchan was spotted wearing a neck brace, and he says it's due to a strained neck caused by stunts he did in his younger days. View More..

Updated On :
Mar 19,2017 1:00 pm
Mumbai, March 19 (IANS) Megastar Amitabh Bachchan has mourned the death of his daughter-in-law and actress Aishwarya Rai Bachchan's father Krishnaraj Rai. View More..

Updated On :
Mar 18,2017 8:40 pm
Mumbai, March 18 (IANS) Actress Aishwarya Rai Bachchan's father Krishnaraj Rai, who was under intensive care at the Lilavati hospital here, passed away on Saturday after a brief illness. View More..

Updated On :
Mar 11,2017 6:32 pm
Mumbai, March 11 (IANS) Star choreographer Shiamak Davar, who has directed all the acts for an awards show here, is mighty impressed by actor Govinda and his moves. View More..

Updated On :
Mar 03,2017 6:12 pm
Mumbai, March 3 (IANS) Recalling memories of their 2002 blockbuster film "Devdas", Bollywood superstar Shah Rukh Khan said that it was a lovely moment for him to see Bollywoods dancing diva Madhuri Dixit-Nene perform in the Sanjay Leela Bhansali directorial. View More..

Updated On :
Mar 02,2017 3:00 pm
Mumbai, March 2 (IANS) Megastar Amitabh Bachchan, who has always rooted for gender equality, says his assets will be shared equally between his son Abhishek and daughter Shweta. View More..

Updated On :
Feb 12,2017 4:14 pm
New Delhi, Feb 12 (IANS) Manish Malhotra, who has been credited with setting many fashion trends via Bollywood films, has been invited to share his design journey at the 2017 edition of the India Conference at Harvard Business School. The designer says he is humbled and blessed to be given this opportunity. View More..

Updated On :
Feb 10,2017 7:16 pm
Mumbai, Feb 10 (IANS) Actress Nidhi Uttam has been roped in to play actor Rahul Devs wife in the upcoming TV show "Dil Boley Oberoi". View More..

Updated On :
Feb 05,2017 4:12 pm
Mumbai, Feb 5 (IANS) Veteran designer Ritu Kumar says the Indian fashion industry is not only about style but substance too as designers today use their platform to discuss about issues. View More..

Updated On :
Feb 05,2017 2:08 pm
Mumbai, Feb 5 (IANS) He has given a luxurious twist to the dying art of weaving and popularised the use of Khadi. Award-winning textile designer Gaurang Shah is more than happy that the Indian fashion industry has welcomed handlooms. View More..

Updated On :
Jan 28,2017 1:46 pm
New Delhi, Jan 28 (IANS) Actor-producer Jackky Bhagnani, who has been missing from the limelight as an actor since 2015 film "Welcome 2 Karachi", says he wants to associate himself with films that inspire him as an actor. View More..

Updated On :
Jan 18,2017 7:00 pm
New Delhi, Jan 18 (IANS) Author Anand Suspi says filmmaker R. Balki wanted to work on a project with megastar Amitabh Bachchan and his daughter-in-law Aishwarya after reading the manuscript of his book "Half Pants, Full Pants", but it didn't materialise. View More..

Updated On :
Jan 17,2017 12:16 pm
Abu Dhabi, Jan 17 (IANS) Not everyone can afford creations by top fashion designers. So, designers must come up with affordable lines as well, says Manish Malhotra, who has draped the global creme de la creme and is one of the most celebrated names in the Indian fashion world. View More..

Updated On :
Jan 14,2017 7:08 pm
Mumbai, Jan 14 (IANS) Composer Amaal Mallik, who is up for Best Music Album honour at the 62nd Jio Filmfare Awards here, has asked jury members of award shows to nominate people as per their talent and their body of work, otherwise they will be making a "joke of our film industry". View More..

Updated On :
Jan 13,2017 12:04 am
Abu Dhabi, Jan 13 (IANS) Ace Indian fashion designer Manish Malhotra launched his virtual reality fashion show here on Thursday at the Innovation Centre and Training Academy of Etihad Airways airlines. View More..

Updated On :
Jan 12,2017 1:58 pm
New Delhi, Jan 12 (IANS) World famous wax museum Madame Tussauds is set to debut in India in June, with Prime Minister Narendra Modi, Bollywood megastar Amitabh Bachchan and American pop star Lady Gaga's statues as some of the star attractions. View More..

Updated On :
Jan 11,2017 2:42 pm
Mumbai, Jan 11 (IANS) Actress Disha Patani, who ventured into Bollywood with 2016 biopic "M.S. Dhoni: The Untold Story", has posed topless for popular photographer Dabboo Ratnanis annual calendar. View More..

Updated On :
Jan 11,2017 2:04 pm
Kaula Lumpur, Jan 11 (IANS) A Sikh girl with her roots in India is representing Malaysia at the Miss Universe pageant in Manila on January 30. View More..